Hello Everyone!
This post contains affiliate links
Don't you just love summer?  Long days, swimming, and flip flops. And you all know how much I love to decorate things and make them my own.
Today's tutorial is on decorating your flip flops!
You can check out the You Tube video here:

This is an easy diy that you can do with friends or kids, or you can make them all for your self, lol
Materials
Flip Flops (here is a link to get them from the

Dollar Store

) but you can get them almost anywhere
Glue (I used this Loctite plastic glue. You can get it here:

Glue

)
Flowers, pom poms, stickles, feathers, or anything else you want to attach to your flip flops.
Instructions
As you can see in this pic I have the flip flops numbered. I did a terrible job of taking pics while was filming, lol, but I think you can get the idea of what I did from the pic. I used the loctite plastic glue on all the flip flops.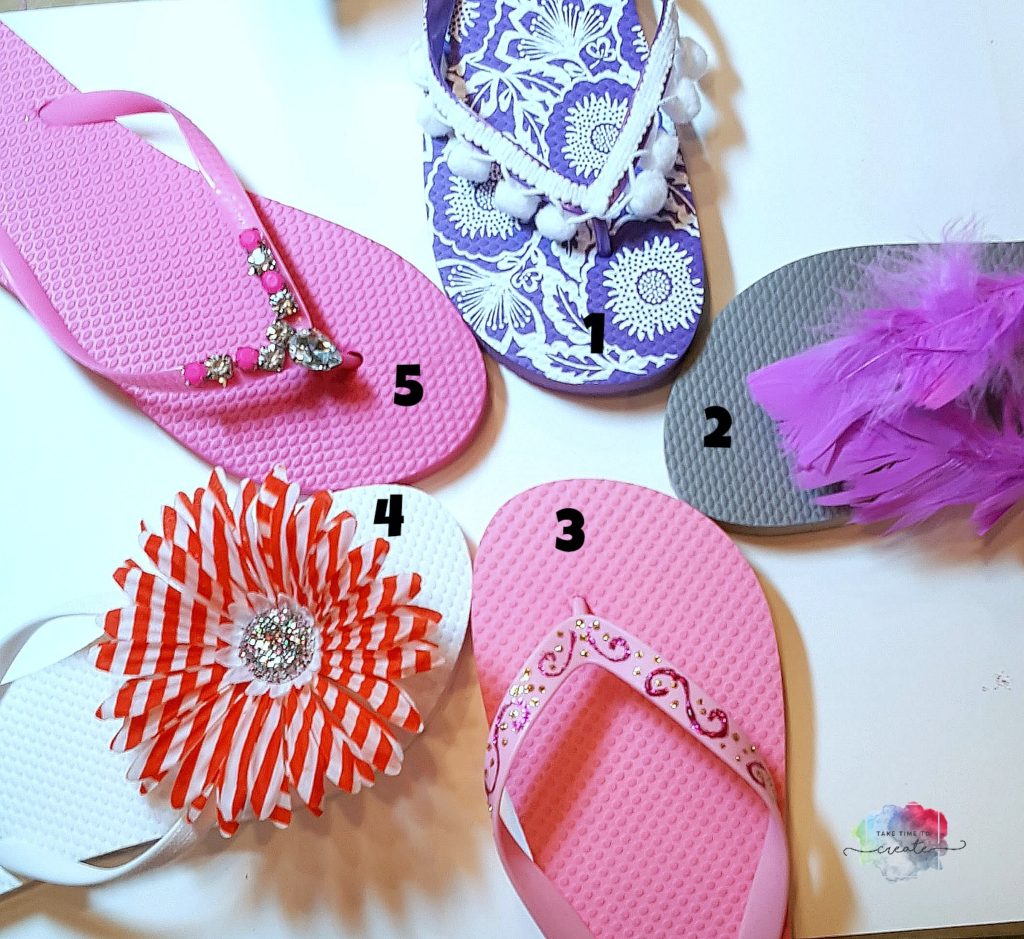 Flip Flop #1
I did want to take away from the pretty design, just enhance it. So for his pair I just glued on some pom-pom trim.
Flip Flop #2
Feathers! This is such a cute, boho idea. Just glue one a pile of feathers, I got mine from the dollar store, but you can get them from almost any craft store.
Flip Flop #3
This is a fun free form design using stickles. Just draw your design and let it dry and you have a fantastic pair of flip flops
Flip Flop #4
Take a large flower and glue it to the top of the shoe. To help keep the flower in place while it was drying I used some clothes pins to keep it in place.
Flip Flop #5
For this pair I disassembled an old statement necklace and glued the pieces on to the flip flop. Just make sure you rough up the metal so it sticks to the plastic.
There you go, 5 different ideas on decorating your flip flops.
What other things do you used to decorate your flip flops?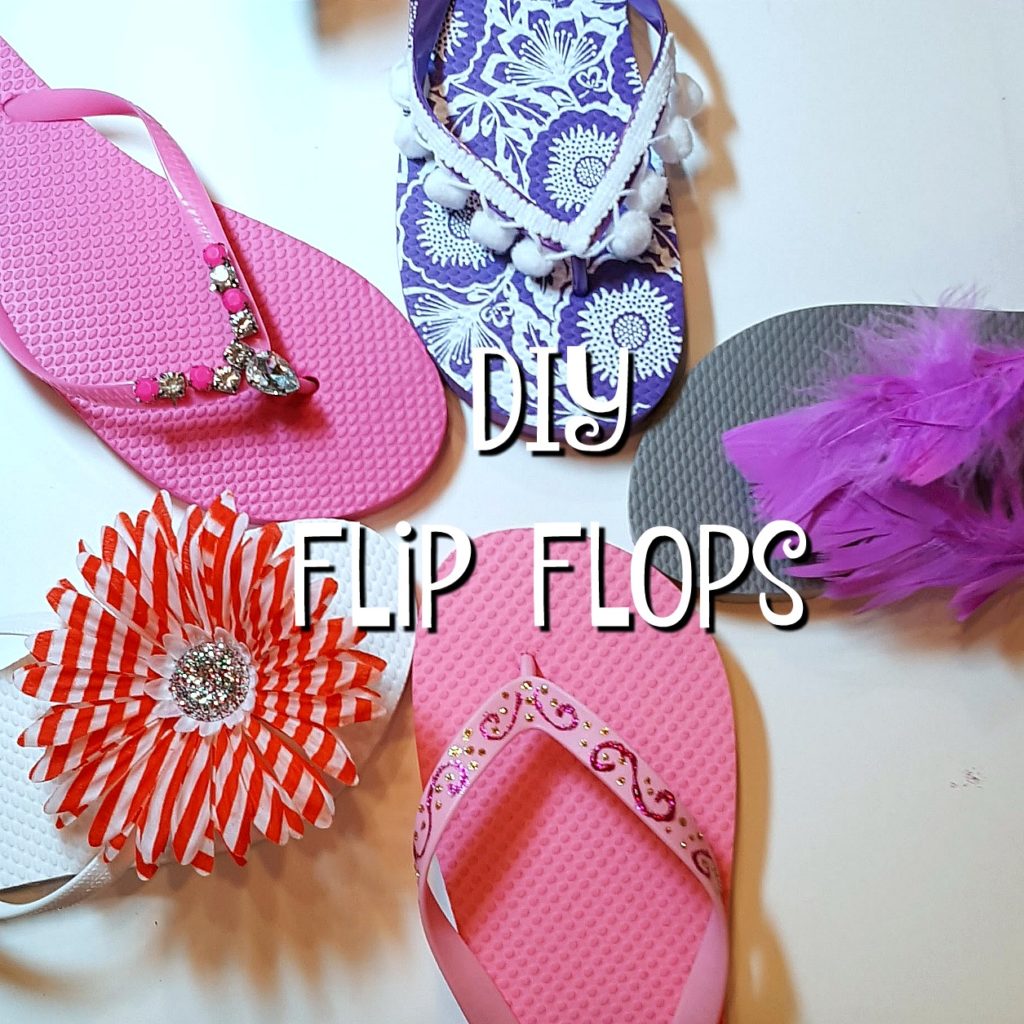 The post Decorate Your Flip Flops appeared first on Take Time To Create.
0