Galaxy Mixed Media Canvas
Mixed media is perfect to showcase a galaxy. With found objects, and paint you too can create your own galaxy.
Hello Everyone!
It has been a while since I last posted, and I am sorry for the long absence, I was traveling for work.
But now I am back and  want to show you a mixed media project that I have been working on for a while. It didn't turn out how I anticipated, but I love the final results! I just went with the flow and this is what I ended up with.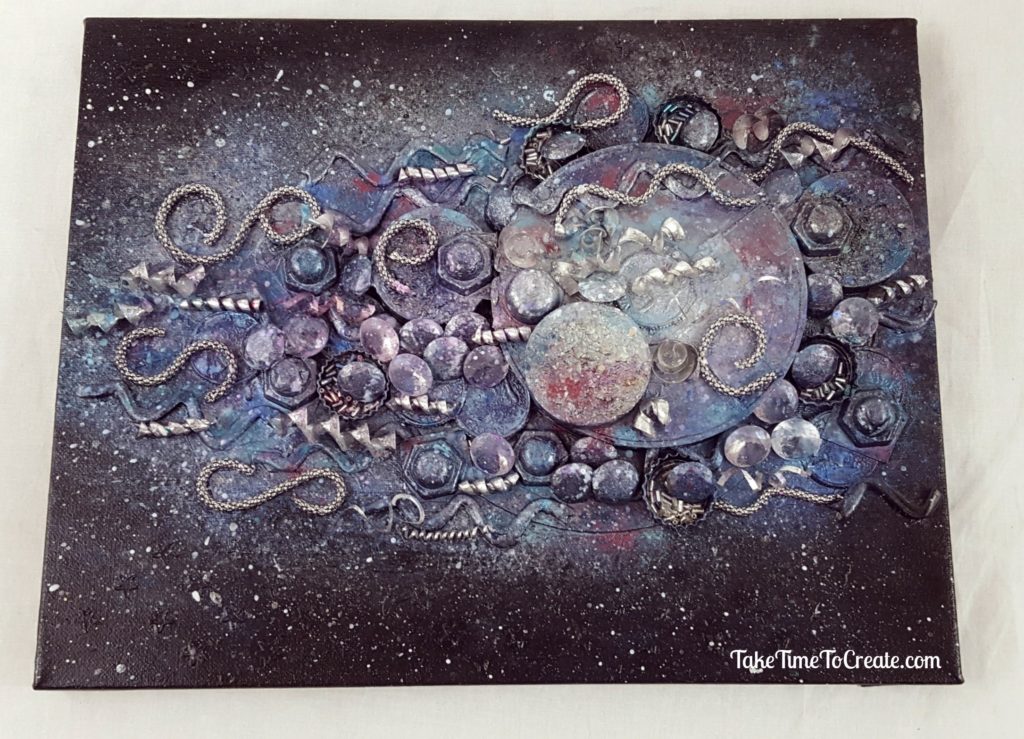 Start with a black canvas and add all your goodies. I added an old educational film, some plastic bits I had laying around, large plastic gems, metal pieces, bottle caps, there is an old record on the very bottom, plastic coins. For interest and texture I stenciled some stars and swirls in the background and added some tea from a tea bag.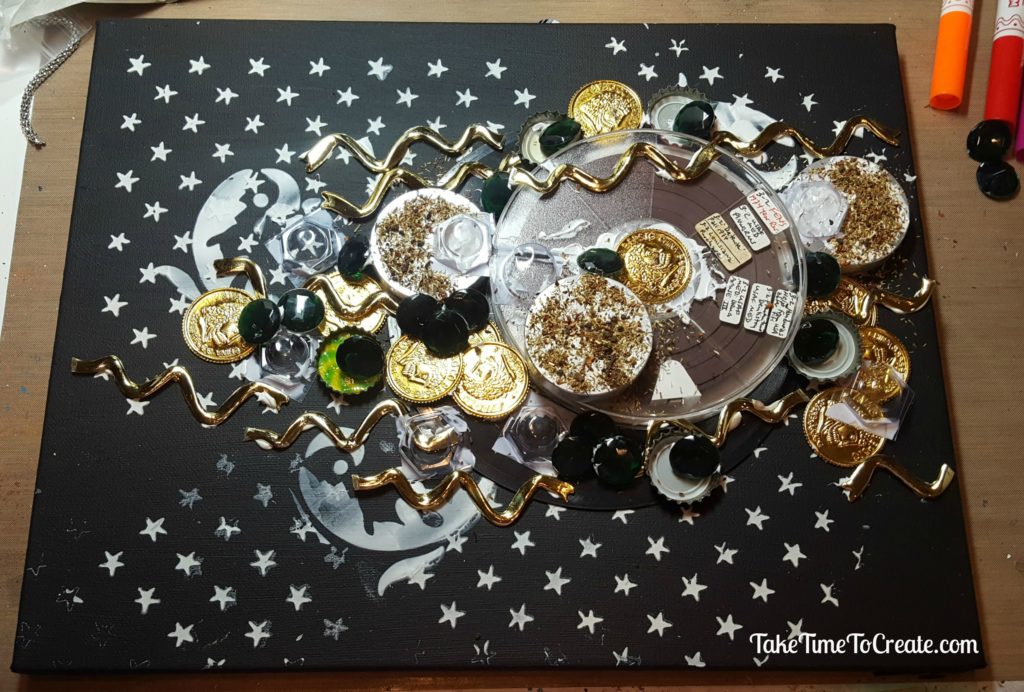 Cover everything in black gesso to get the canvas ready to become a galaxy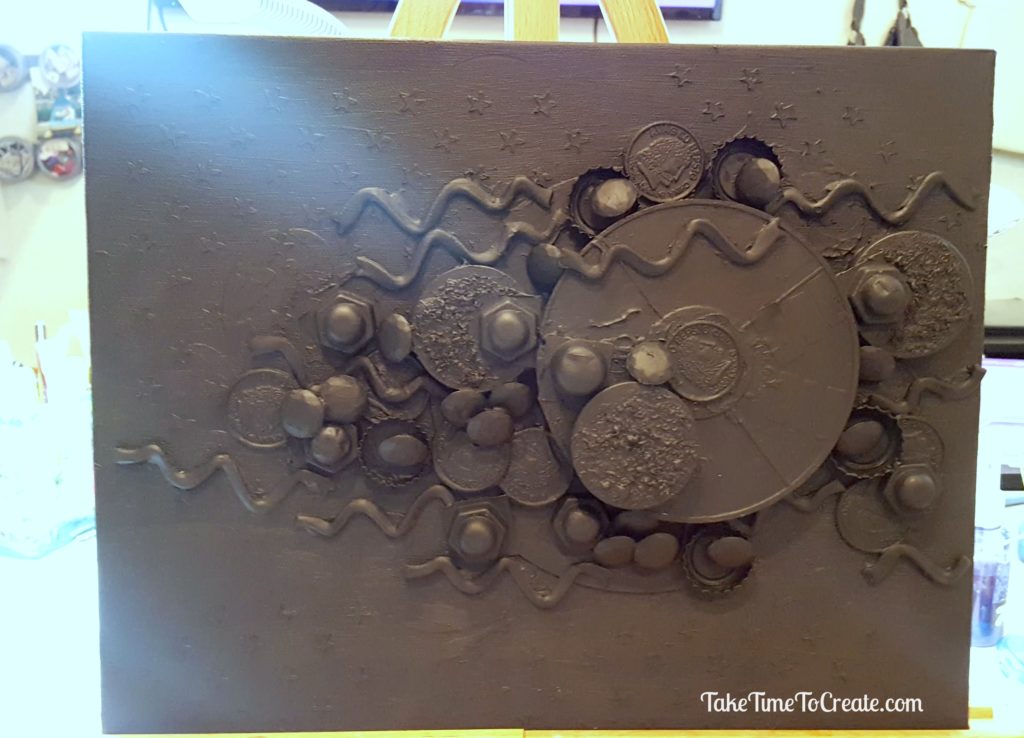 Before I even started painting I watched tons of videos on You Tube on how to paint a galaxy. I incorporated a variety of techniques, and I kept working on it until I was happy.
Then I went to town painting. I added layers and layers of  acrylic paint and used some DIY acrylic sprays. When I was finally happy I splattered white paint all over to make it look like stars. And I added some metal shavings and old necklace pieces to bring in some more metal elements.
I am not sure it looks like a galaxy, about half the people I have shown it to thinks it looks like the moon. I am good with both views, in the end I am happy with how it turned out.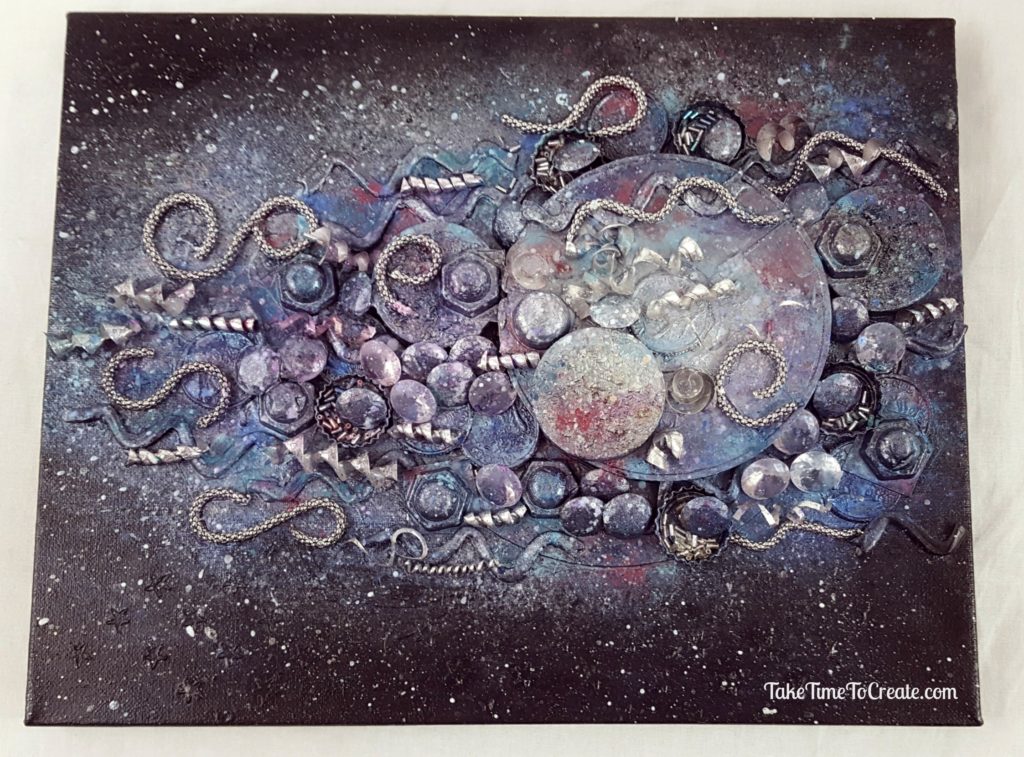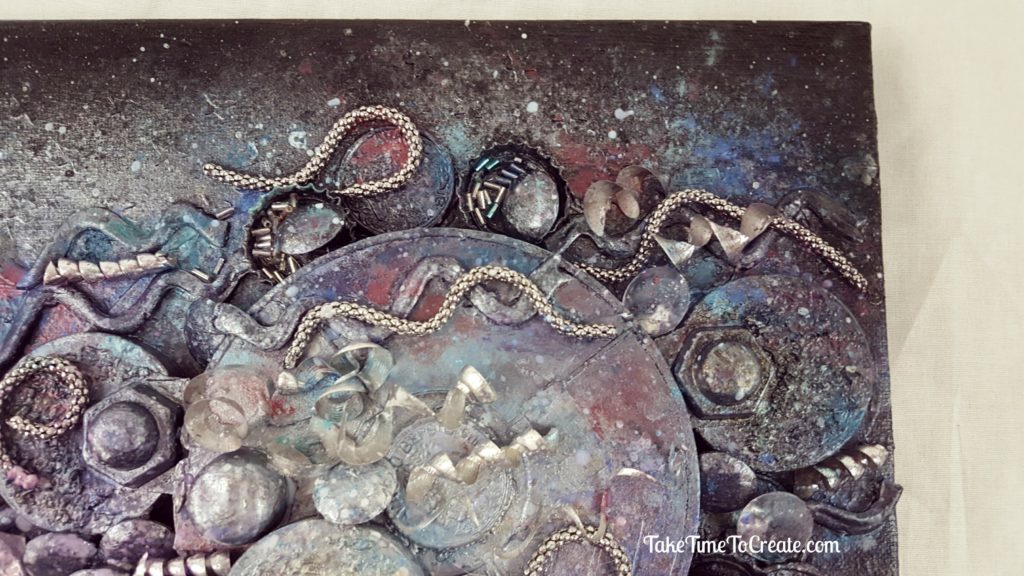 What do you think Galaxy or Moon? Now I have been thinking about doing an underwater mixed media, I think what will look awesome!
The post Galaxy Mixed Media Canvas appeared first on Take Time To Create.
Project has been entered into the following design challenges:
0