Hello Everyone!
Ever have a rough day? I am sure that everyone has had a rough day, at least once. Well that was my day yesterday. There was nothing in particular that was bad, it was just rough overall, and that is the way it stayed until the end of the day. At the very end of the day I went shopping and my friend was able to join me and it just made my day a whole lot better. It was wonderful to see her and it made a great way to end my day.
And that got me thinking, that even though my day may have been rough I can always give thanks. I am thankful for my family, friends, and my work, and this blog. Even if everything is not going according to plan, I am still thankful. So after I got home I went straight to my craft room and made this piece that says Give Thanks. It was cathartic to make it and it is a great reminder to always be thankful, even when it is hard.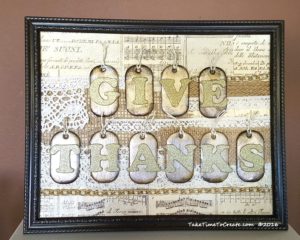 Materials
I used stuff that I had in my craft room, which was nice to use up what I already had
I had these plastic dog tags that I found at Who Gives a Scrap. If you don't have anything like this you can make your own with card stock.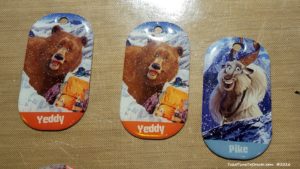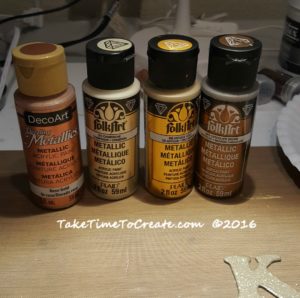 Gesso, brushes, mod podge, glue, letters, sandpaper
Paper, ribbon, burlap, and anything else you need for the background
Instructions
I saw these dog tags awhile ago and I thought they would be perfect for a project, but I wasn't sure what. I  think they worked perfectly for this project.
I roughed up the surface with sandpaper then I applied a layer of black gesso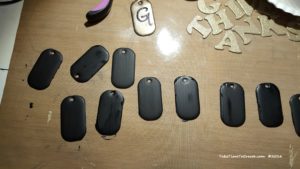 Once they gesso dried I sponged on different metallic paints. I kept on going until I found a look I was happy with. Then I added glitter letters to the tags to spell out Give Thanks.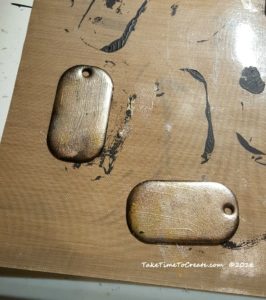 For the background I Mod Podged on different papers I had in a random fashion. Then I added some ribbon and burlap and a faux pearl necklace to add more interest and texture.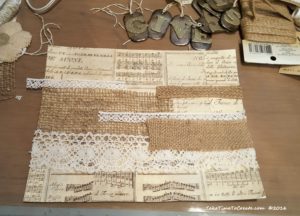 Then I added string to the dog tags and then I glued it all together and put it in a frame. Now it is ready to hang and be a daily reminder.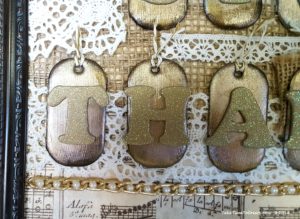 I am pleased with how it turned out. How do you give thanks and what are you thankful for?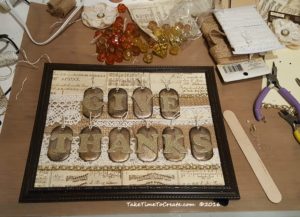 0