Hello Everyone!
Halloween is fast approaching so I thought it would be fun to do an easy Halloween DIY. I have been doing a lot of mixed media projects that take a long time so easy was right up my alley.  The glitter that I added is hard to see, but trust me when I say that they are so cute.  This was a fun and easy way to spice up a dollar store paper lantern.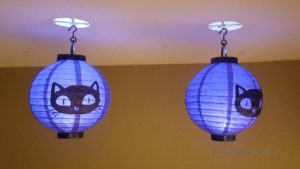 This is such an  easy project, let's get started.
Materials:
~ Paper lantern (I got mine from the dollar store, I thought the cat design was really cute)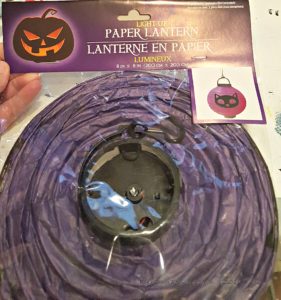 ~ Sitckles or White glue and glitter
Instructions
This lantern was so cute I couldn't pass it up, but it was lacking in the glitter department, so I decided to help it. I don't know if you can see, but it is nice and plain, and not glittery. But not for long!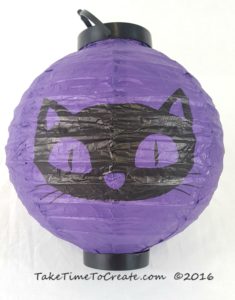 The first one I did was with Sickles. I just outlined the cat with black glitter Stickles and that made it so much cuter. Stickles are great, I used them for almost everything. Such and easy was to add glitter, and relatively mess free.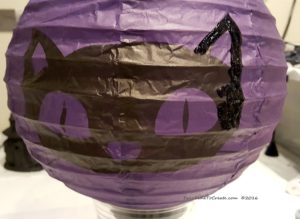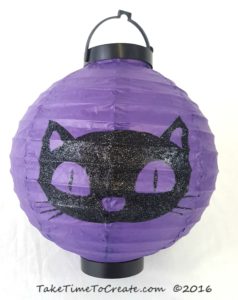 The second one I wanted to see if glitter would look just as cute, and it did! Just take white glue and spread it in sections on the cat and pour black glitter on it.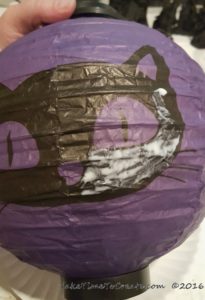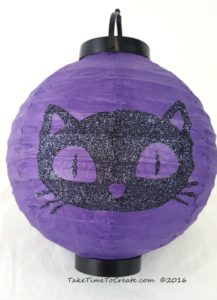 I loved how they turned out! When they are lit you can't see the shiny, glitter as well. But this way they look sparkly even in the day time.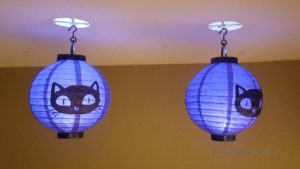 Related Post
0