Hello Everyone!
Travel is one of my favorite things to do. I love visiting new places and exploring everything in that new area. Travel rejuvenates me and it soothes me and get my creative juice flowing. I am always up for new adventures, I will go just about anywhere with just about anyone. While traveling I look for ideas to incorporate into my crafts and DIY projects.
I recently returned from a road trip to New Mexico with my son and his friend and mom. So it was 2 moms and 2 teenage boys. It was tons of fun! We spent about 5 days exploring the state and enjoying some of the natural wonders of New Mexico.
Our First stop was Ojo Caliente Mineral Springs Resort and Spa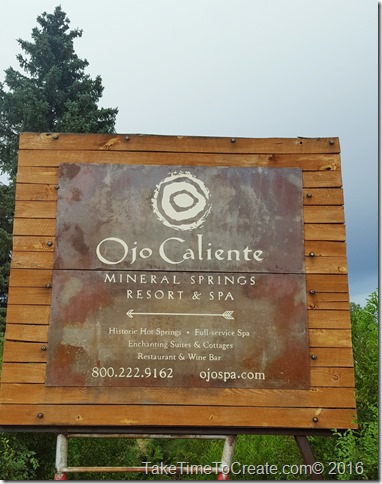 Here we are crossing the New Mexico Boarder. We are a little travel weary, but excited to get to our destination.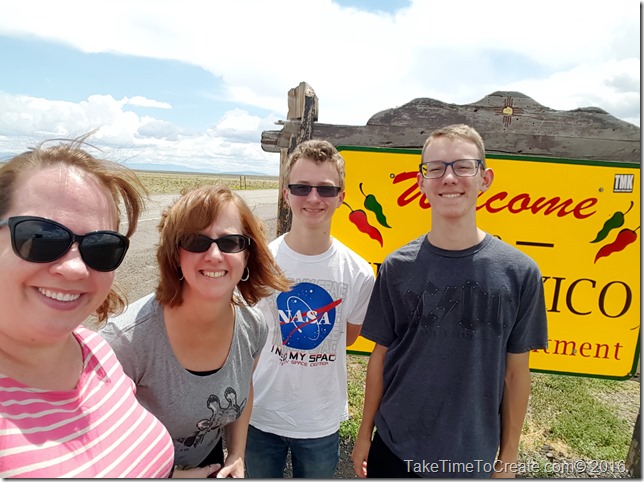 Next stop was Ojo Caliente. The moms had spa appointments to keep so we had to keep on schedule. The drive down was nice, the weather was great, traffic was not too bad, and there was beautiful scenery along the way.
We were thrilled to finally get there! The weather was very warm with clouds, so it was nice that the sun wasn't blaring down on us. The cloud cover was appreciated.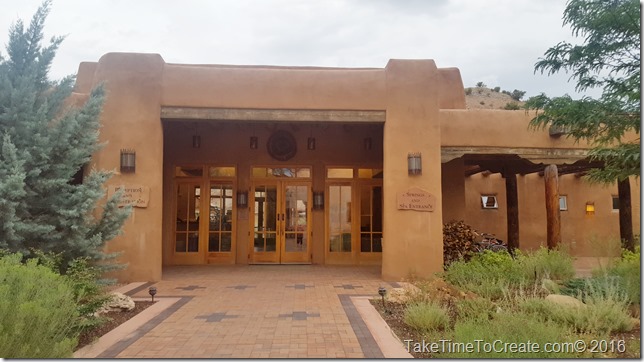 We arrived by mid afternoon, which was perfect because our appointments were at 4 so we had time to soak before our spa time!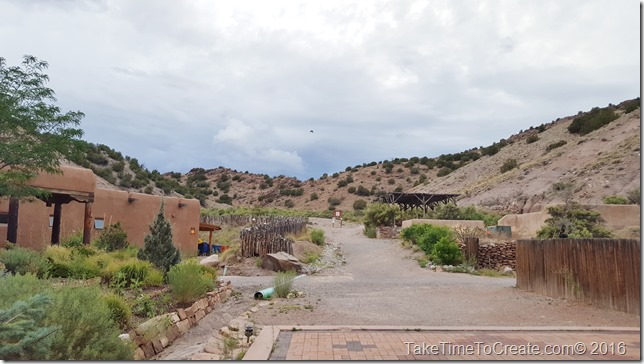 Such a beautiful place, and so very relaxing. The wonderful desert colors were speaking to me and it sparked my creative juices. Just sitting this relaxing environment brought new ideas to mind, and I can't wait to get started on them and share them with you!
Before our spa appointment we hit the waters.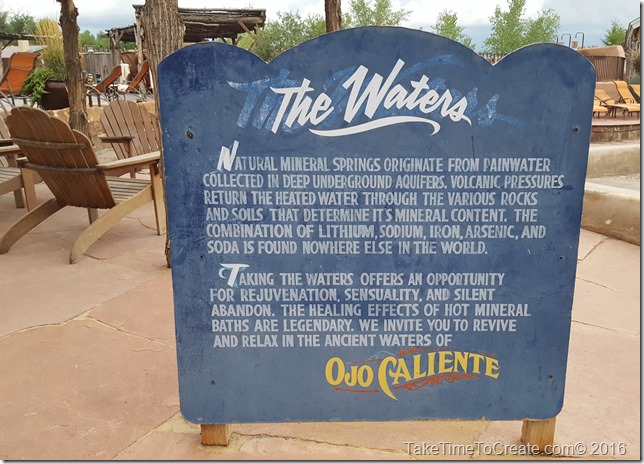 They had a pool for just about anything! And of course we had to try them all. Even the boys got into it and and tried all of them, except the mud pool

The mud pool was so much fun. You spread mud all over your body then sit in the desert sun and bake then you wash it off and your skin feel amazing after you are done. That was fantastic!
We soaked and relaxed for a while then we went to our spa treatments while the boys continued to hang out it in the water.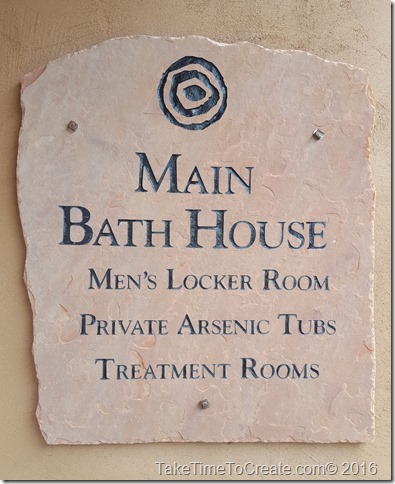 I had a foot reflexology treatment done. It was amazing. Having my feet rubbed has got to be one of my favorite things and this treatment was awesome. I wish I could do it everyday.
After my feet were all massages and relaxed I went back into the pools and we hung out until dinner.

They were doing some construction, improving the space, but that did not detract from the tranquil feeling at the spa. I felt so relaxed at the spa, it was wonderful. And when the construction is complete it will be even better, so I am thinking that a return trip will be necessary.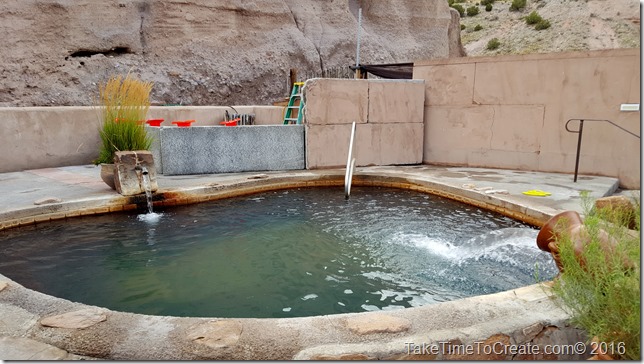 After we will all relaxed we grabbed some dinner at Red Mountain Pizza down the road. It was fantastic food, and it hit the spot after a long day.
After dinner the boys hung out for a while. The cottages that we stayed in were great. There were 2 beds and a kitchenette and a little dining area and a bathroom in each cottage. They were cozy and comfortable and nice place to spend the night.
a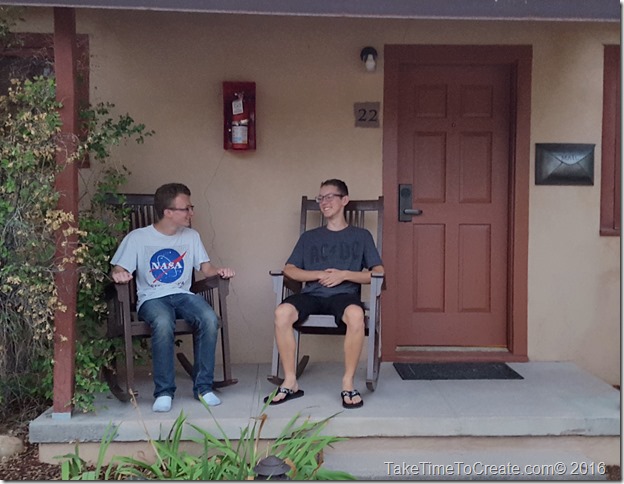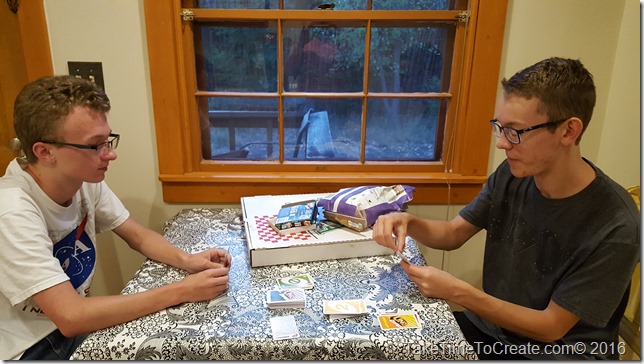 This was a perfect way to start our vacation. Ojo Caliente was beautiful and relaxing and it is a place I look forward to returning to.
There are no affiliate links in this post or sponsors. All opinions are my own.
18