I have this little area in my office that needs some artwork. It is near the coffee pots, so you know it is one of the most important areas in the office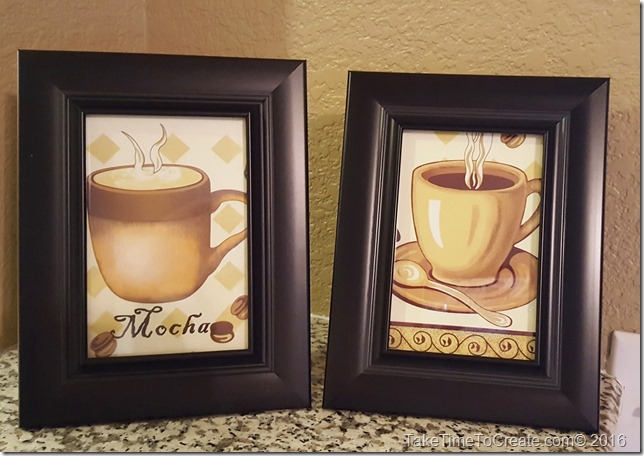 Anyway I was at the dollar store and saw these really cute placemats and thought they were perfect. With some dollar store frames I was able to get 6 pictures for $7! What a deal!
Here is how I did it:
Materials:
~ Placemat (I got mine from the dollar store)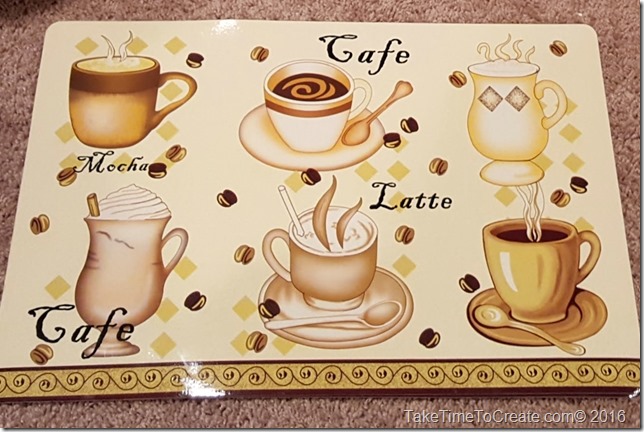 ~ frames ( I got mine from the dollar store)
~ pencil
~ Scissors
Instructions:
~ I used the glass from the frame as a template for the correct size, and I just drew around the glass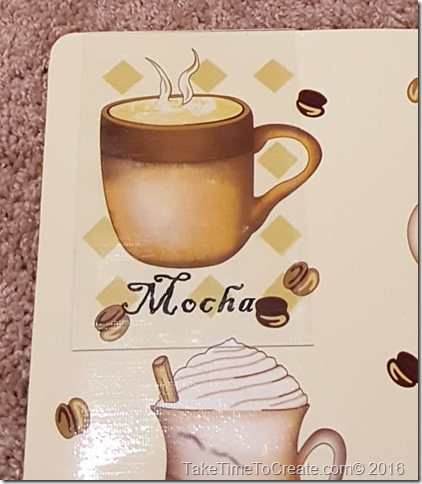 ~ Then I cut the placemat along the pencil lines.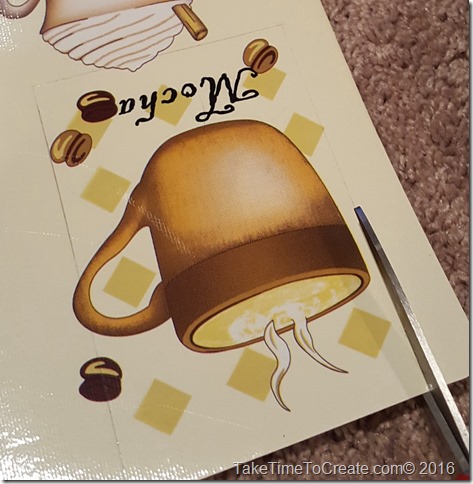 ~ Place it in the frame and you are done! Some patterns might be too close together so you might want 2 placemats so you have a little more freedom as to where to cut out the desired design.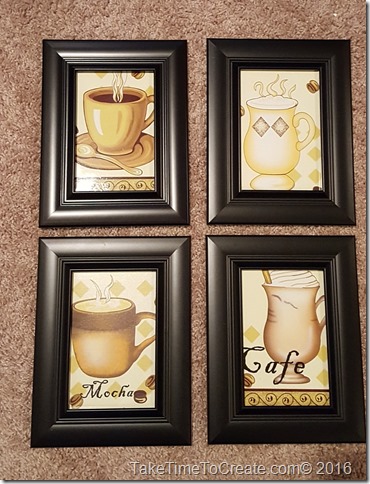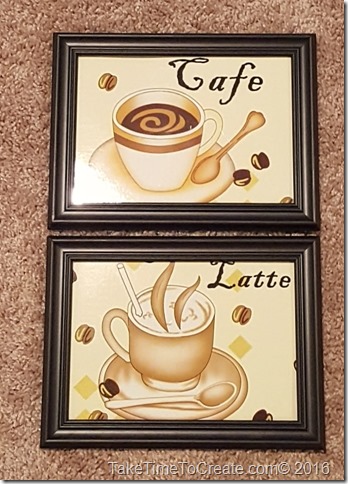 And that is it! A very easy project that didn't cost too much and it will be a perfect addition to the office!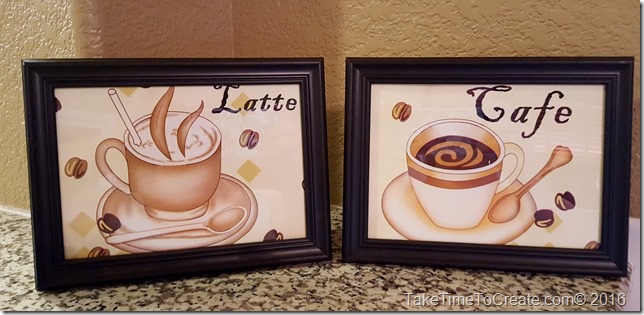 18