Hello Everyone!
I hope you all are having a great week so far. Our weekend snow storm ended on Sun and now the sun is out and the weather is beautiful. I love spring in Colorado!
Anyway, I was at the Dollar Store the other day (of course I was at the Dollar Store… I seem to be there a lot, haha) and while I was there I saw these really cute Disney action figures. Once I saw them I knew they would be perfect as magnets and tacks for my office.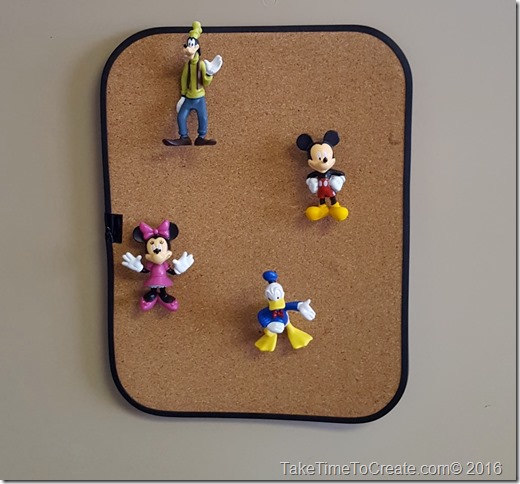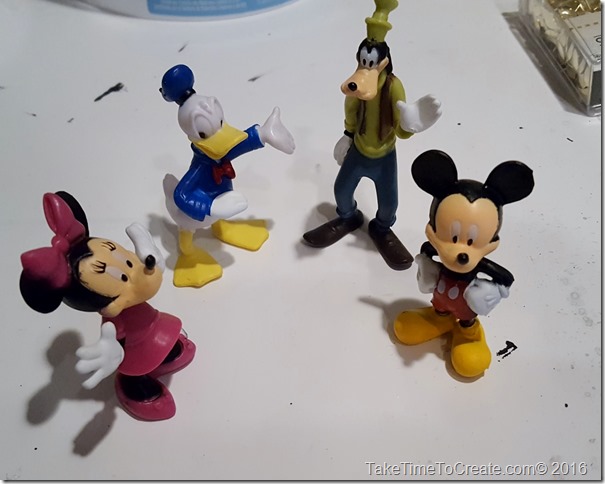 This is a pretty easy DIY so here you go.
Materials:
~Action Figures
~ magnets or tacks
~ glue (I used Loctite)
~ Sandpaper
~ Masking tape
Instructions:
~ Find where you want to place the tack or magnet, some of the action figures are easier to figure out than others. I had a little bit of a hard time with Donald because of the way his back is arched, but eventually I did find a good spot to glue his tack on.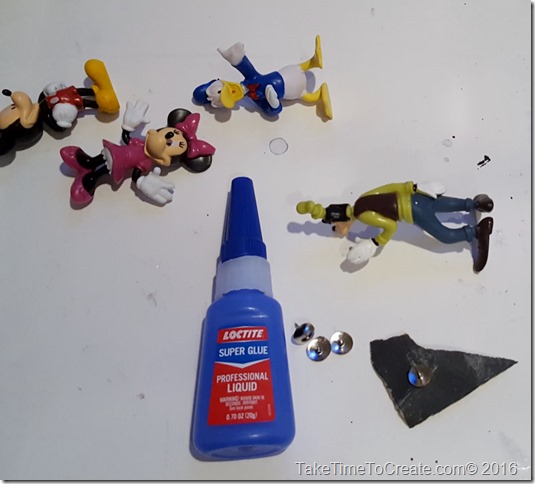 ~ I rough up the spot where I wanted to glue down the magnet or tack, this will help adhere the glue. I also roughed up the tack.
~ glue the magnet or tack in place. I put masking tape over the magnet or tack to help hold it in place while the glue was drying.
~ FYI Dory had to be trimmed in the back so she could lay flat. Some of your action figures may need to be trimmed as well.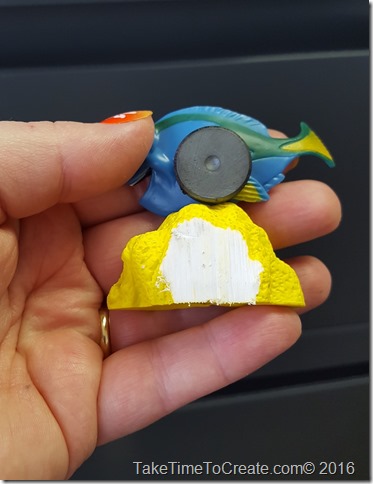 And that is it, I can't wait to go back to the dollar store and see what other action figures they have and see what I can do with them!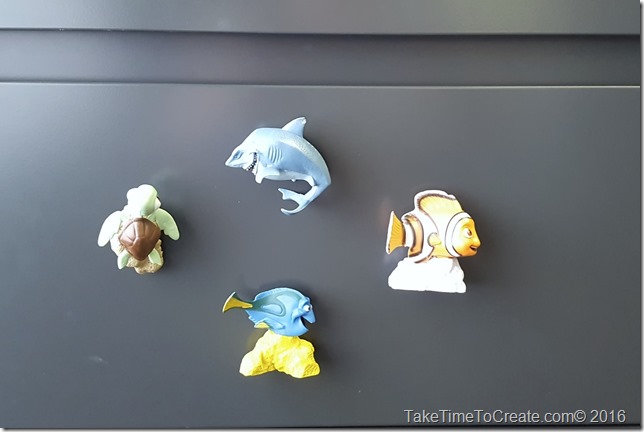 18