Hello Everyone!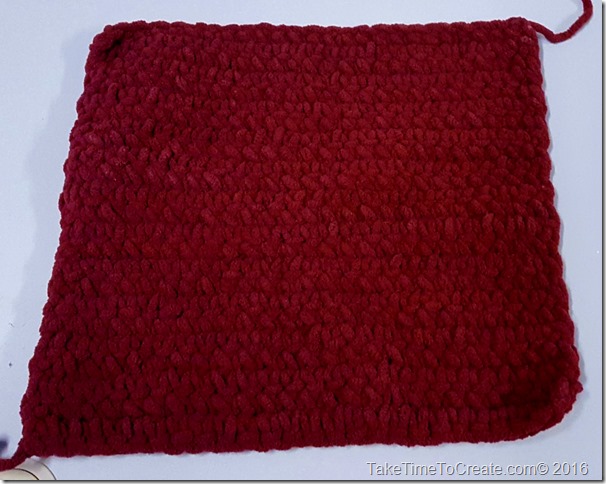 Now that I have learned how to crochet I always seem to have a project or two going on. But I have noticed that I leftovers, a skein, or a partial skein that I am not sure what to do with. I have seen tons of ideas on Pinterest from blankets to hats. I settled on making 12×12 squares of this really soft Bernat blanket yarn that I used to make blankets for Christmas presents. Once I am done with all the squares I will see how many I have and decide on blanket sizes and how many I can make. I have 3 colors of yarn that I am creating squares from. I am not sure I will mix and match or I will keep the blankets all one color, I guess it will depend on how any squares I make.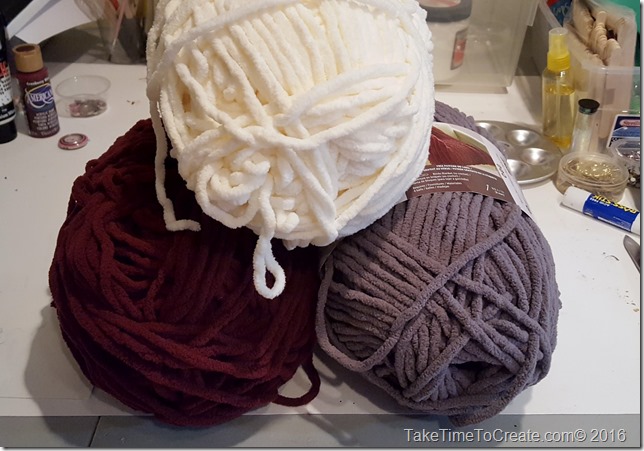 (Please ignore my messy desk in the background. I have never been good at keeping a neat work space. But I guess that messiness breads creativity, right?

)
So far I have one block completed! Whoo Hoo! I love how portable this project is. The temperature blanket I am working on is getting to big to take with me everywhere I go. I like to have a project with me at all times (you never know when you have a spare moment to work on your crochet) Once I have all the squares done and I make it into a blanket I think will donate it to a Women's shelter, they are always in need of blankets.
Here is the pattern:
Chain 25
Single crochet 25 rows (or as many rows it takes to make a square)
That is it, I am keeping it pretty simple.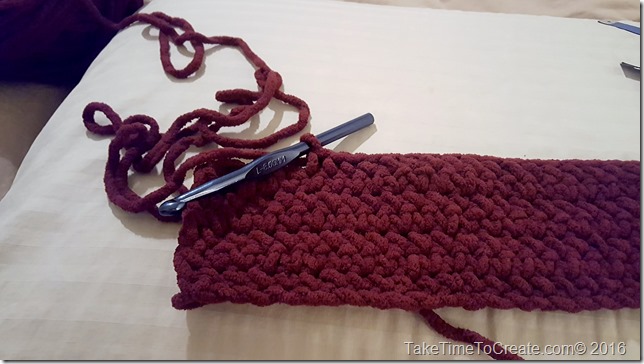 And the best part of making these squares is that I will be freeing up space in my craft room for more yarn! Yay! More Yarn!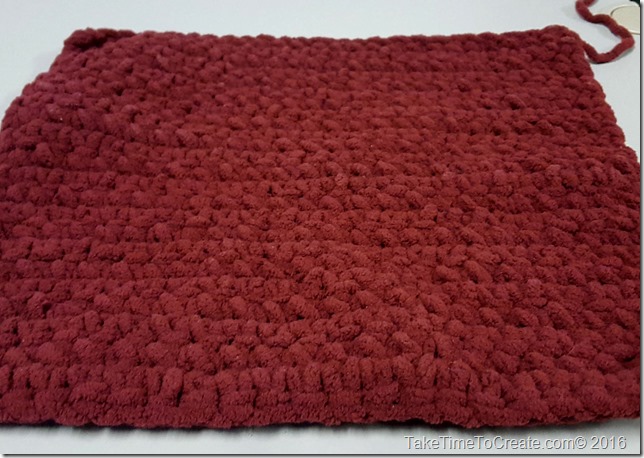 16