Hello everyone!
I thought I would add a new segment to my blog, it is all about what I am currently working on. With all crafting going on, things take time and I usually get started on a project and get sidetracked to some new and shinier. But I want to show you what I have going on in my craft room. (well, just a few of the things going on, because let's be honest, there are always tons of projects that have been started and not finished.)
The first item is the Crochet Temperature blanket. Here is the link to the original post about it: 2016 Temperature Blanket
If you follow me in Instagram you probably have already seen this (if you don't follow me you can find me  @taketimetocreate) As you can see, I am still working away. It is fun to see all the new colors and a pattern is starting to emerge. But,  I am still waaaaay behind (I am still working on February) but I just keep plugging away.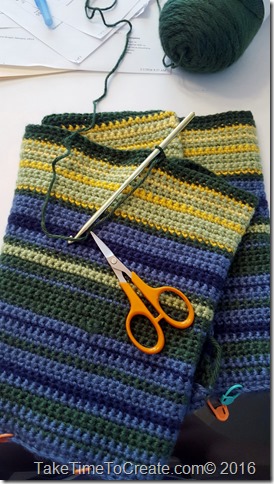 A few weeks ago I learned how to do a Finnabair inspired mixed media art (You can see the Finnabair blog here: Finnabair). I took the class from Tanya with Free Heart at a retreat called Mojito Creek.  (click on the name to follow the link to their websites)
Tanya is amazing and wonderfully patient. I loved creating new things and learning new techniques. And the retreat is beautiful, and relaxing, and I would say just about perfect!
Here is one of my completed items that I made in the class: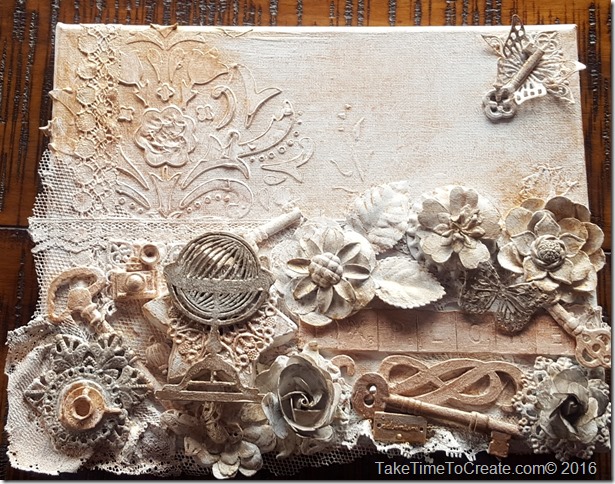 Here is an item that I made using a puzzle I found at the dollar store (I just couldn't resist), and stencils, and mica powder and all kinds of things. I still need to do some final touchups, but when it is done I will list it in my Etsy shop.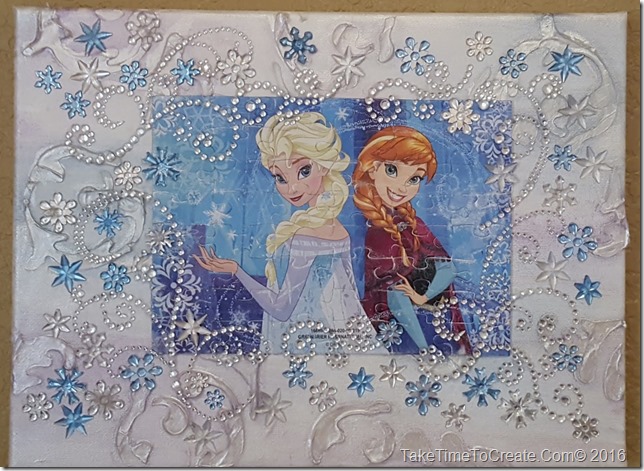 The last item I am working on is another mixed media that says "Beautiful" This on will take a while because of all the nooks and crannies, but I think it will turn out great in the end.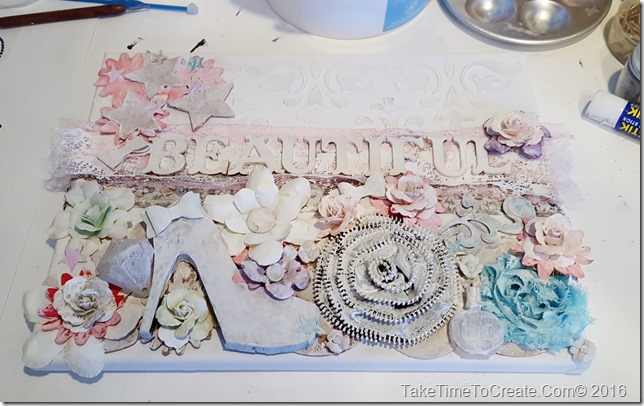 So what are you working on?
Update 11.18.2016
The beautiful canvas is now complete. I think it looks pretty cool. You can see this canvas and a lot more at my Etsy shop (Take Time to Create)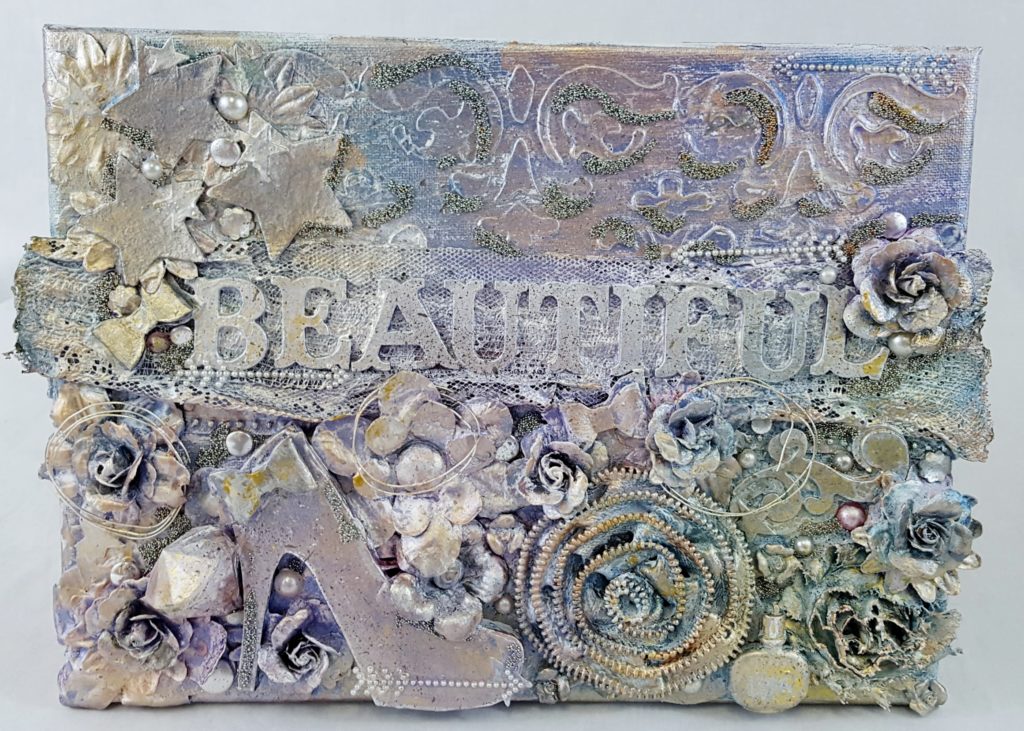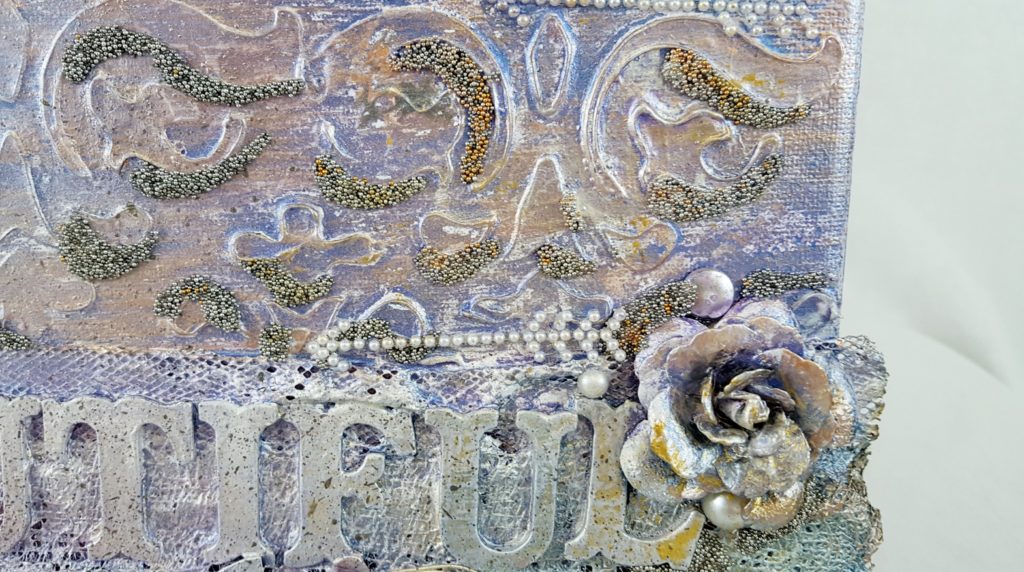 No affiliate links in this post. All opinions are my own.
17