Hello Everyone!
This week I wanted to tell you about my year long project. I am making a crochet temperature blanket! For those of you that don't know what that is I will tell you.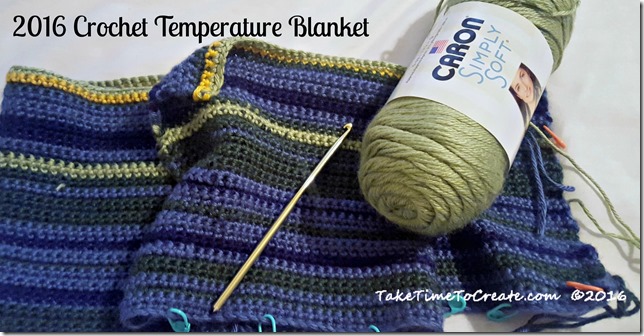 I take the high temperature for my city and I crochet a row. I am using Caron Simply Soft Yarn (you can pick it up at Michaels, Joanns or online). It feels great and with no lot tracking it is easy to pick up more yarn as needed because it is impossible to judge how much I will need of each color for the year.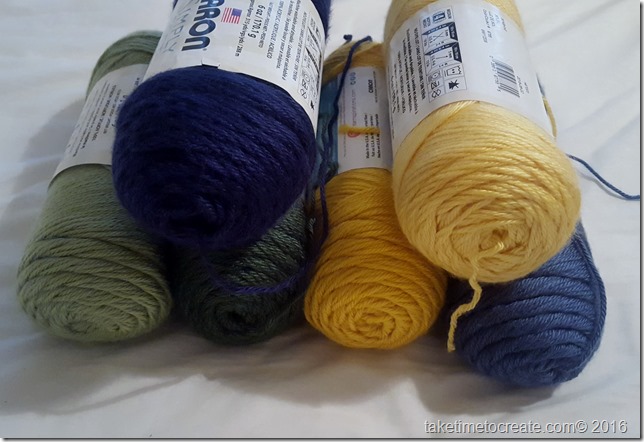 I created a chart that is in 10 degree increments and correlated that to a color and that is what I use for the row for that day (I did find examples online and used them as a guide line, but ultimately I used colors that work in my house). For example, I use the Sunshine color when the temperatures are between 70-79 degrees Fahrenheit.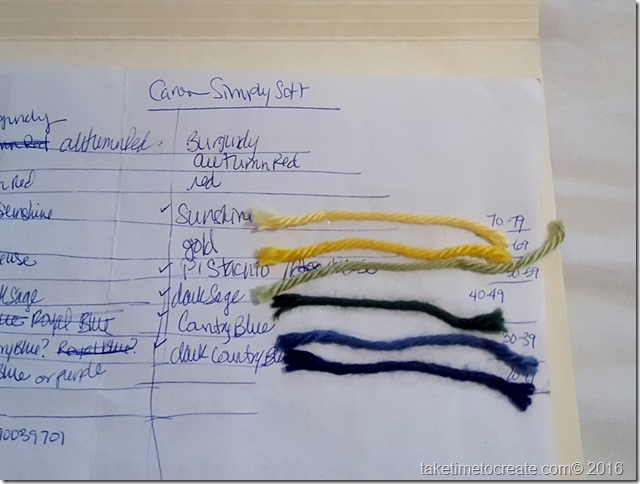 I wanted it lap blanket sized so I crocheted 120 chain stitches (I added stitch markers every 10 stitches to help with my counting and I wanted to make sure the blanket stays close to rectangle by the end) Then I am just crochet using a single crochet stitch, one row for each day. I figured that this will help my practice my single stitch and it will keep the blanket from getting too big. As it is by the time I am done with the blanket and the boarder it will be over 44,000 stitches! So far I am behind (I am still working on February) but I am working hard to catch up and I will keep you updated on my progress. (I may end up finishing the blanket in 2020….) And that is is it, I just keep going until 2016 is done.

Are you working on any year long projects? I would love to see what you are working on!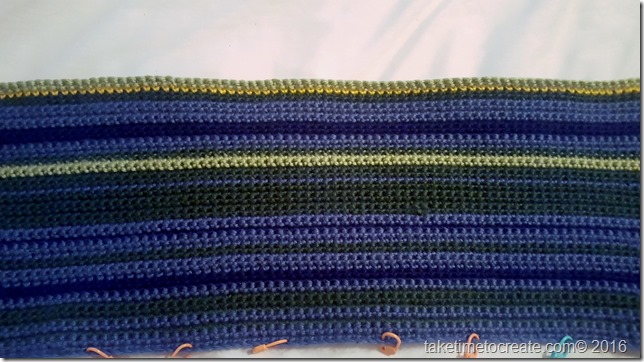 This post does not contain affiliate links.
18