I know I am way late to the scarf train, but now that I am aboard I am all about scarfs! I love how you can take a basic outfit and dress it up with a simple scarf, and they make your wardrobe so much more versatile!
Well now that I have accumulated a fair number of scarfs I ran in to the problem of where to store them. I wanted the in a location that I could see them so I didn't forget about them in the morning. Also I wanted the scarfs to hang so they didn't get too wrinkly (less ironing, which is always a good thing)
So we can up with the solution of finding a way to hang them on the back of the closet door. Please excuse any mess you see in my closet, organization is an ongoing problem in there.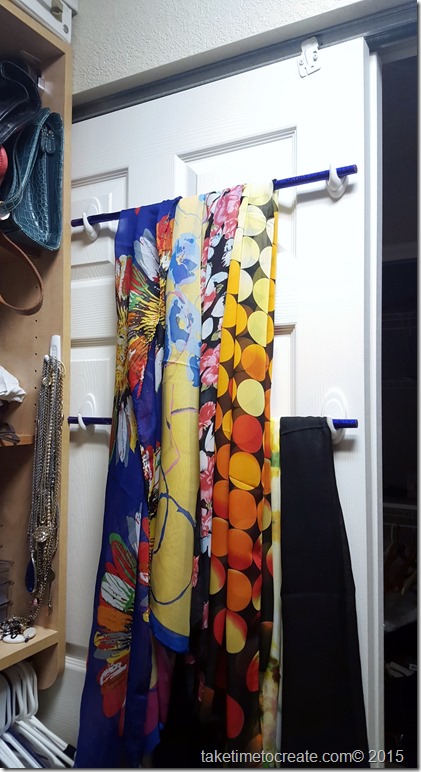 This is a fast and easy way to hang your scarfs
Materials:
~ Dowel Rod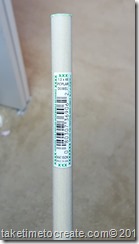 ~ Adhesive hooks (I used 3M Command hooks)
~ Level (for hanging)
~ Duck Tape (Used this great purple Prism color)
Instructions:
~ cut your dowel to length. I wanted 2 rows, so I just cut them the length I needed. We had a saw at home, but the home improvement store can cut it for you if needed.
~ I was worried about the wood snagging my scarfs so I decided to wrap it in Duck tape. It also has the added benefit of being purple and sparkly.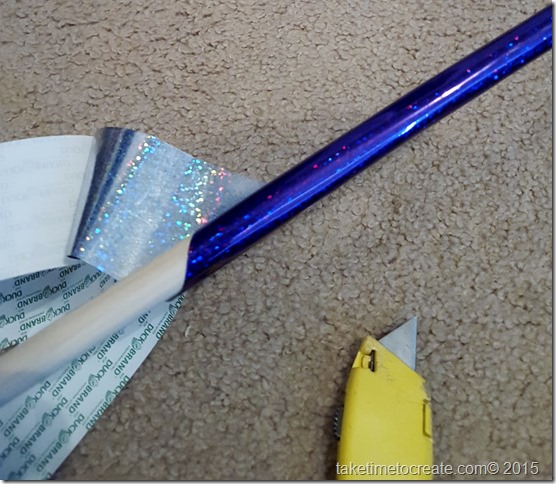 ~ Attach your hooks to your door, or where ever you want your scarf holder. (My fabulous husband was nice enough to help me hang it up and make sure it was level)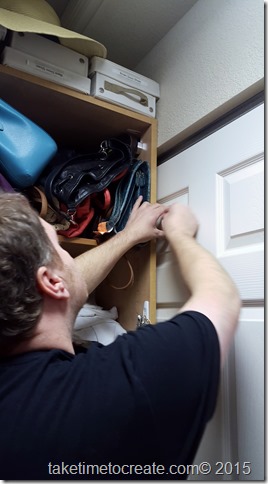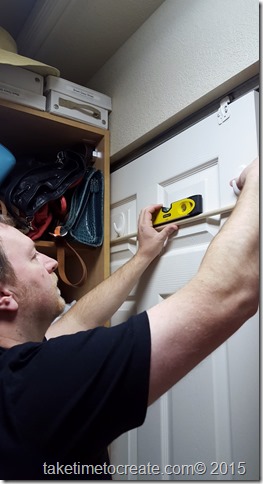 ~ Add the dowel rods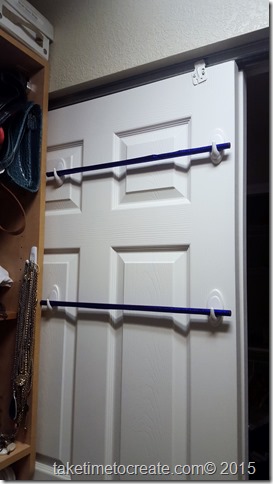 ~ Add your scarfs and you are done!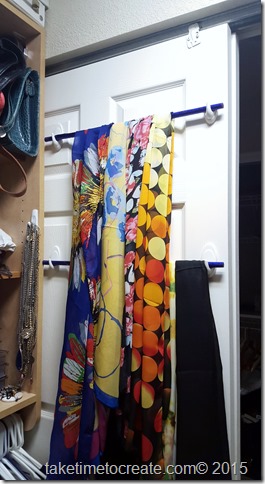 It was that easy!
15