I am loving the magic towels. The images are so fun and colorful. The Batman ones really stood out for me so I decided that I needed some wall hanging for our Fandom Basement.
Our basement is where we celebrate all fandoms! You can go back to this post and see how I made the Tardis Door. Oh and do you like my hand painted Deathly Hallows symbol and Captain America shield? Just a few details to the Fandom Basement. We love just about all the fandoms…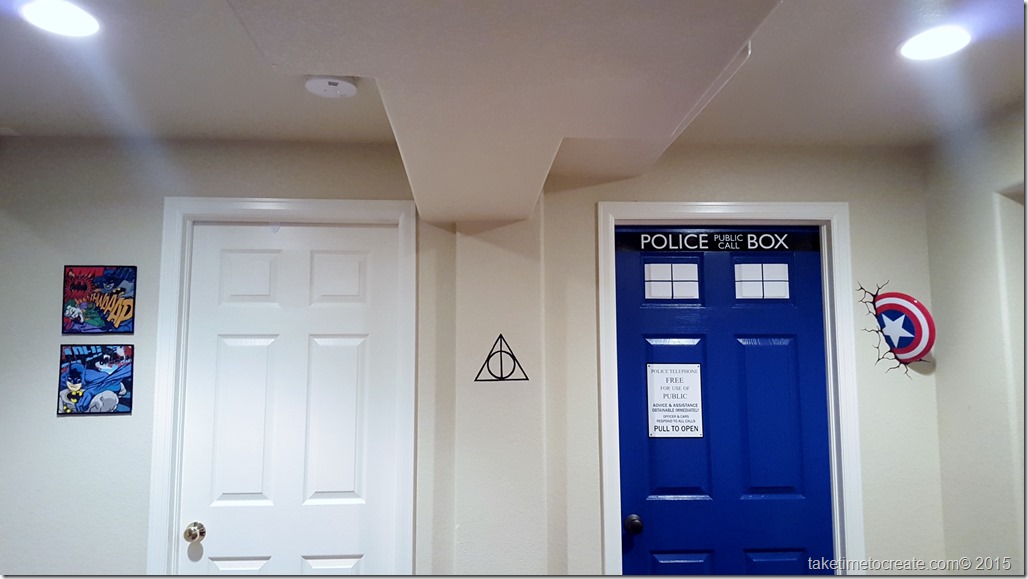 This wall art is easy and fairly inexpensive.
Here is what I did for this wall art.
Materials: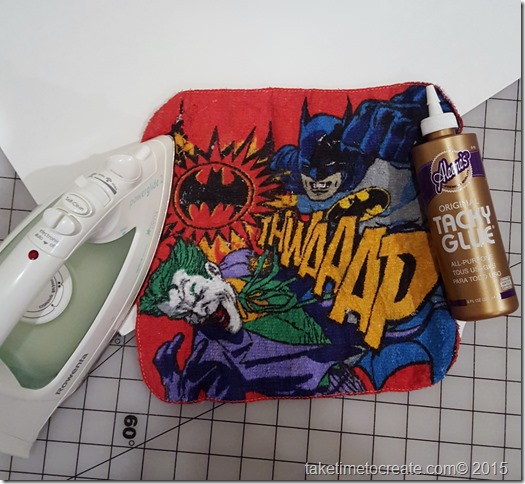 ~ Magic Towels (I got mine at the dollar store)
~ Iron
~ Foam board (I got mine at the dollar store)
~ Craft Glue (I used Aleene's)
~ Ruler or straight edge for a cutting guide
~ Exacto knife or rotary blade.
~ Ribbon
~ Ticky Tac, or some way to hang it.
Instructions
~ I washed my towels first. Once they are thoroughly cleaned I ironed them nice and flat. Then they were good to go!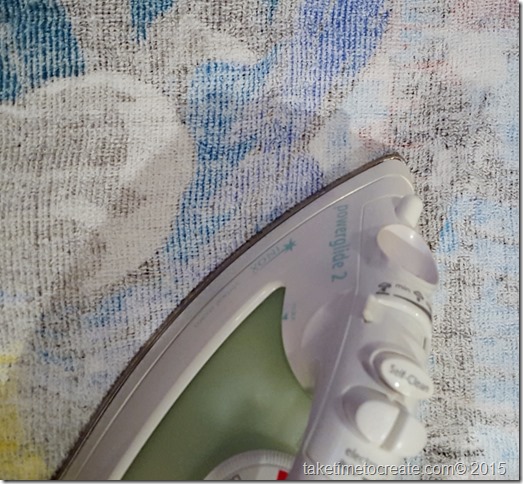 ~ I stacked them on top of each other so that when I I cut the towels they were the same size. I used a ruler for a guide to make sure it was straight.
~ Once it was all cut I spread craft glue on the foam board. Then I placed the towel on the board
~ After the towel was secured to the foam board I trimmed the edges so that it looked good.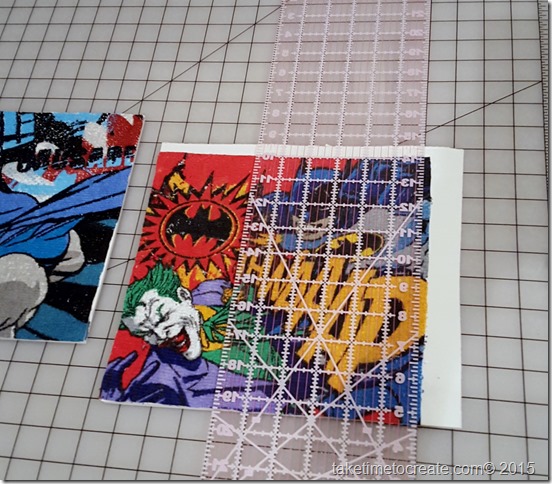 ~ After it was cut out I trimmed the top edge with ribbon. This was a good way to hide the frayed edges.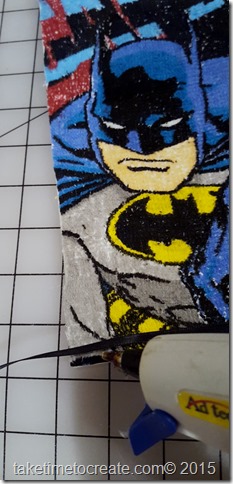 ~Then I noticed that the white foam edges that were showing did not look very good, but I was out of ribbon so I did the next best thing and colored the edges with a Sharpie.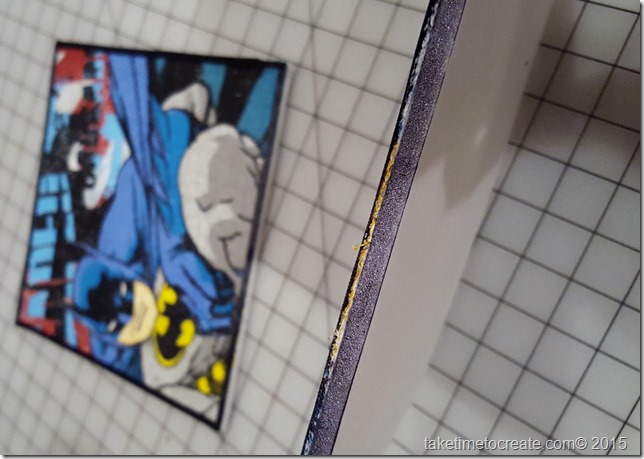 ~ Before hanging up let it dry completely. I would place books on top so that it stays flat. I did not do this step and my art curled a little bit and so I had to flatten it after it was dry.
~Then hang it up. I used Ticky Tac, but you can use just about anything you want.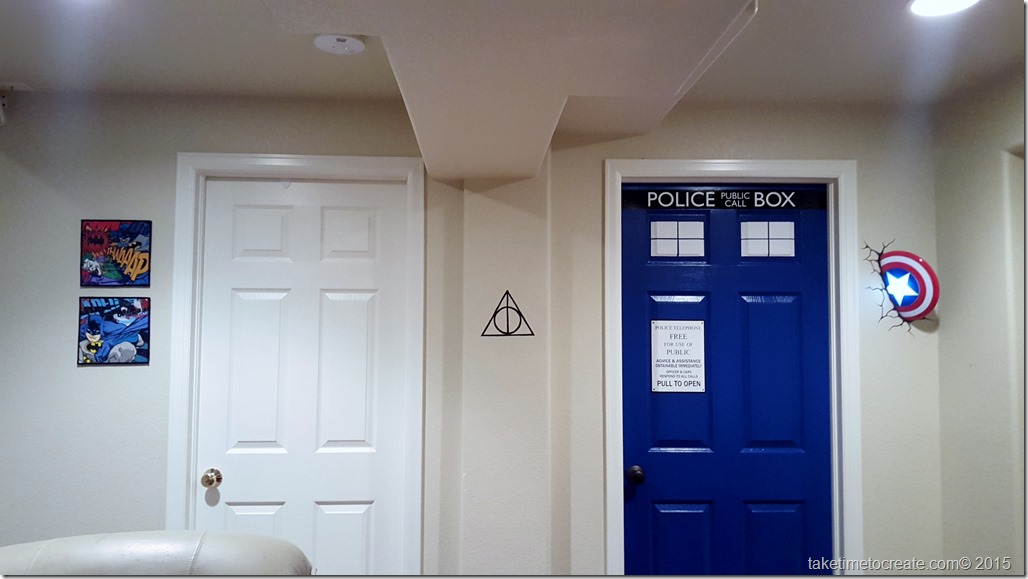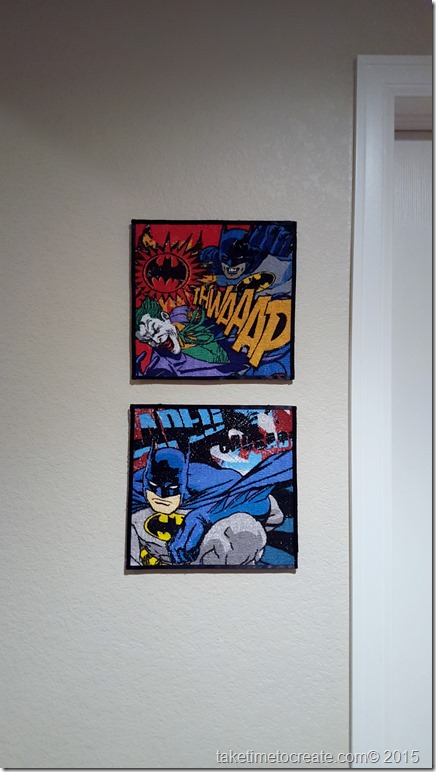 Not bad for just a few dollars. These would looks great in a kids room or bathroom and when they get tired of it it is easy to change out.
This time I mounted it on foam board, but next time I am going to try and frame the towel, or stretch it on a 12×12 canvas. So many options, I just hope I have enough wall space.
That is it! What do you make with your towels? I would love to see the art you create.
18