First I have to tell you about the free arm knitting class I took last night at Michael's. It was awesome.
I am was excited to finally learn how to arm knit and check out the infinity scarf that I made!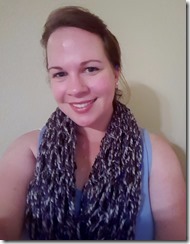 So much fun, and the instructor was wonderful and very patient! Once I got the hang of it, it was easy to do and very fast. I can't wait to make other things with arm knitting. You can be sure I will feature arm knitting projects in the future

Anyway, on to the other project I did this weekend….
I was wandering around the Dollar Store this weekend and I saw this plastic vase. It looks like it could be a cut crystal vase from a distance, I am talking about way distant, like a mile or so. But up close you can really tell that it is plastic. So I thought I would help the vase out and give it sparkles and color.
Here is the vase in all its glory.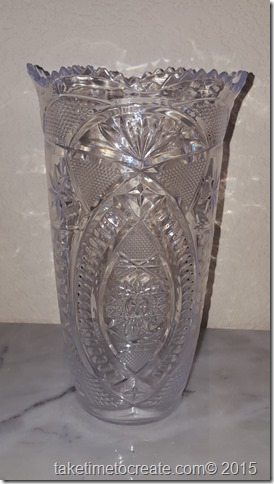 And here is an up close to of the "cut crystal" part of the vase. I like the design and it is pretty enough to use.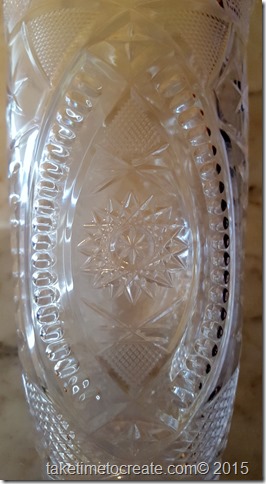 Materials:
~ Vase you want to paint
~ Nail Polish. Any color will do. I used this copper color called DS Glow from OPI, I thought it was perfect for fall and the holidays. This vase will work for a variety of holidays, which is a good thing. But at a dollar for each vase you can make a new one for each holiday.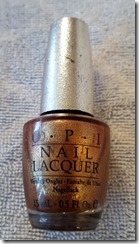 Instructions:
1. Paint a first coat over the parts you want colored.
2. Add a second coat, more if needed. I just added color in a few strategic parts on the vase. Now I know that my painting is not perfect, but I am convinced that it adds to the charm of the vase. Perfection can be overrated

3. Let dry then add flowers, candy, marbles,or anything else you thing would look good in your new vase.

I put mums in the vase for the fall.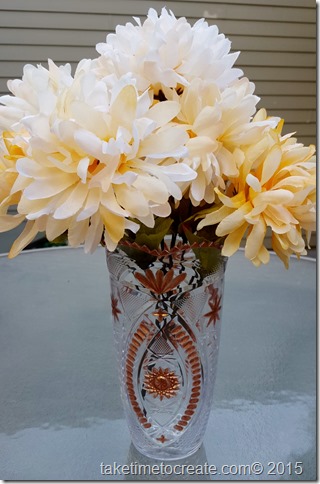 Here is the vase with poinsettias in it rather than the mums. Ready for Christmas.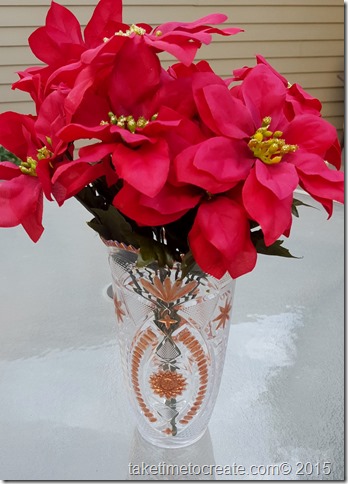 16