So I bought these really cheap handbags. It came in a set of 3 bags. There was a clutch, cross body bag and a handbag. They are fine on their own, but a little boring, so I decided to fix that.
With a little help from my clearance statement necklaces that I found at Walmart and a little glue I was able to update my purses and create a whole new look.
Here is the clutch. Love.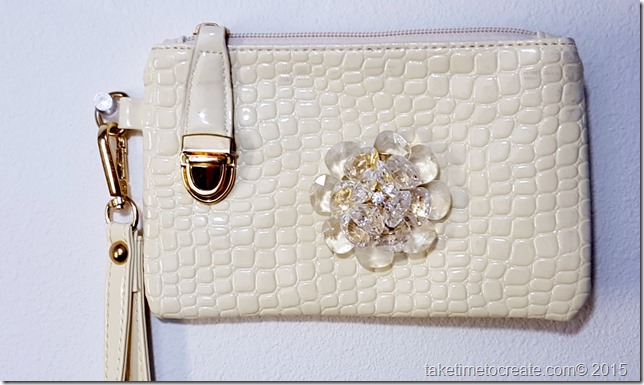 Here is the cross body bag. So cute!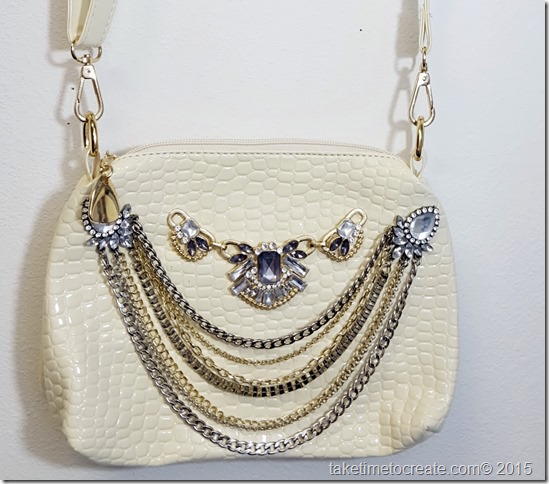 And here is the handbag. Perfect!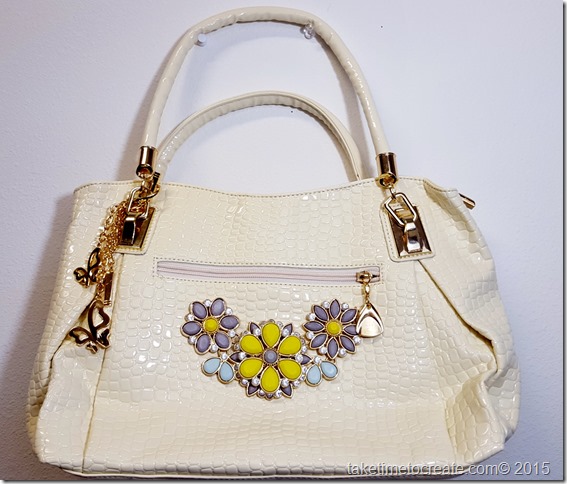 It is easy to do, here is what you need
Materials:
~ handbag or purse that needs a little updating
~ glue that will work on metal (I used Aleene's jewelry and metal glue)
~ Statement necklaces that you can take apart or jewelry or bling that you want to add to your purse.
Clutch instructions:
Here is the clutch looking all boring and sad because it didn't have any embellishments on it.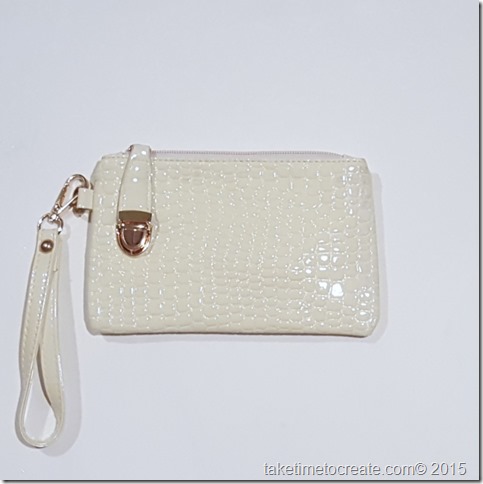 Whoa! Too many embellishments! This statement necklace is certainly making a statement. I am not sure what that statement is, but it is making it. I decided to take it apart and only use 1 rose. I will use the rest in another project.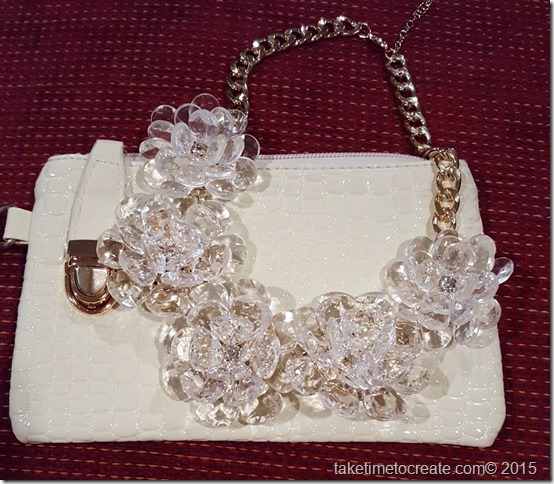 Much better. I think it looks great! BTW, don't you love my red couch as a background color

I think it adds awesomeness to the pictures.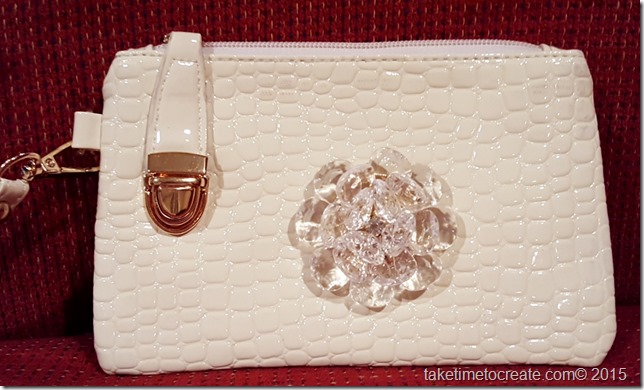 Cross body bag instructions:
Once again a sad, boring cross body bag.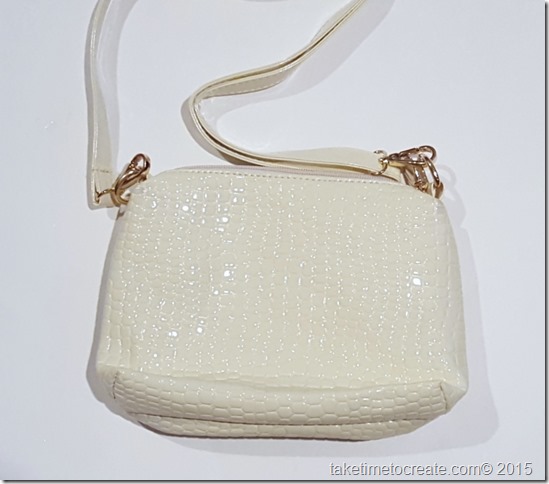 I added this necklace to the bag. Much better, I think. If you can't find a necklace like this on it is easy to make with a jewel and different lengths of chain.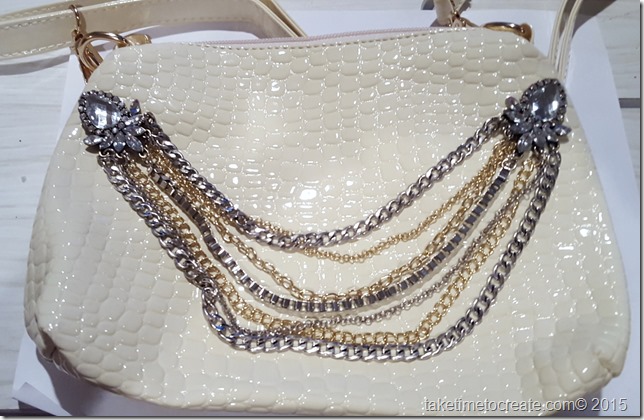 I think it looks ok, but I think it can look better.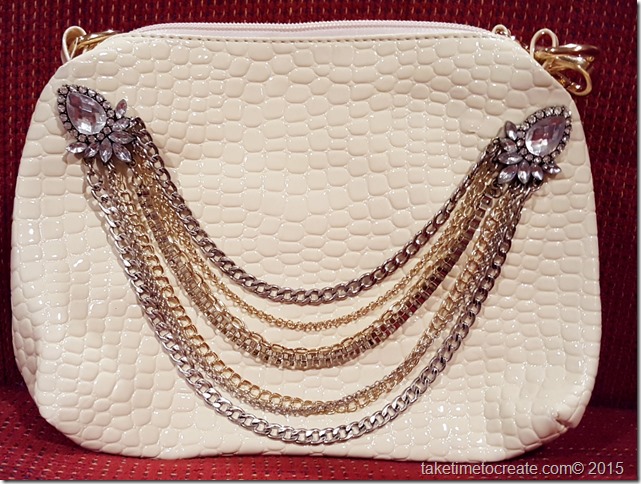 Ah yes, this is it! If you can believe it I think it was looking a little plain towards the top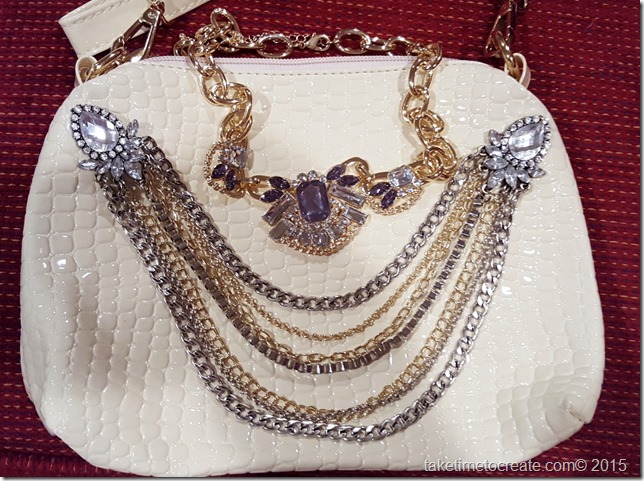 Hooray! This is what I am talking about! Perfect!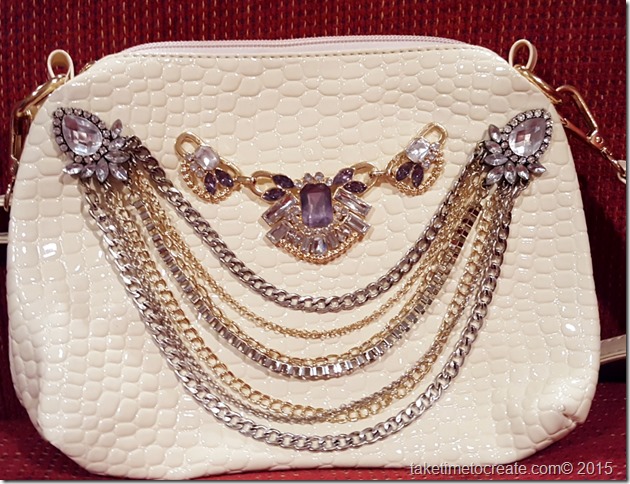 Handbag instructions:
Boring handbag.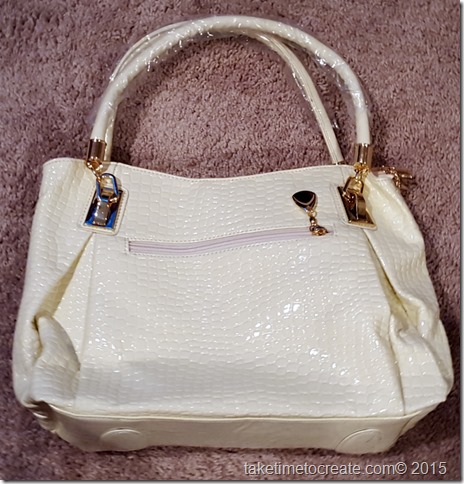 Add a cute flower statement necklace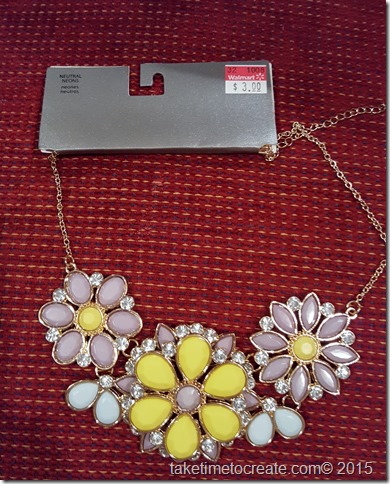 And tada you have a new hand bag!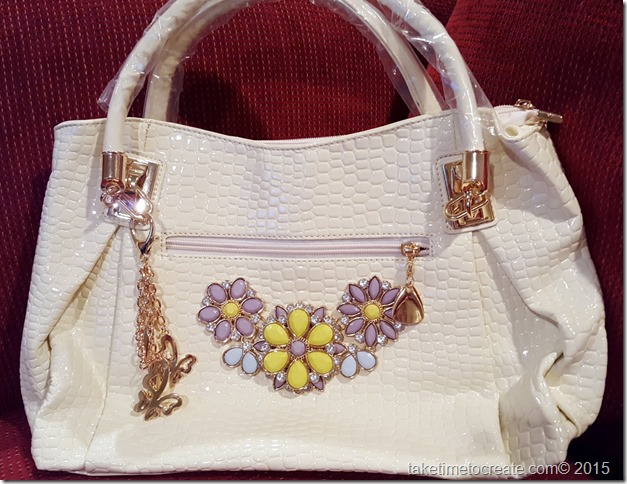 As you can see this project is pretty easy, but it adds so much to your purses and handbags. Just make sure you glue on everything really well and let it dry completely before you use it.
18