As you all know by now I can't leave well enough alone. I had these two cadet hats that were fine plain, but not I knew that I could make them better with just a few items.
Materials:
~ Hat, almost any hat will do
~ Bling, whatever you want to decorate your hat with
~ E-6000 glue
~ scissors
Instructions:
Black Hat:
1. Plan out your design. This is important so you can make sure you have room for your wonderful design
~ The black hat I used pieces from Hobby Lobby. The big flower is a Fashion Tid Bit and the swirls are from the scrapbook section. I forgot to take pictures while I was working so I went back to Hobby Lobby and took pictures after the fact. That is why you can still see the price tag in the picture.
~ I just cut the swirls out and shaped them to get the look I was going for. I didn't use the whole package, which is good because that means there is more for me use on a different project!

2. Glue the design down with E-6000. Even though the swirls have adhesive on them I sill glued them so they would stick really good.
3. Wait 24 hours before wearing to make sure the glue is nice and dry.
Tan hat:
1. Plan the design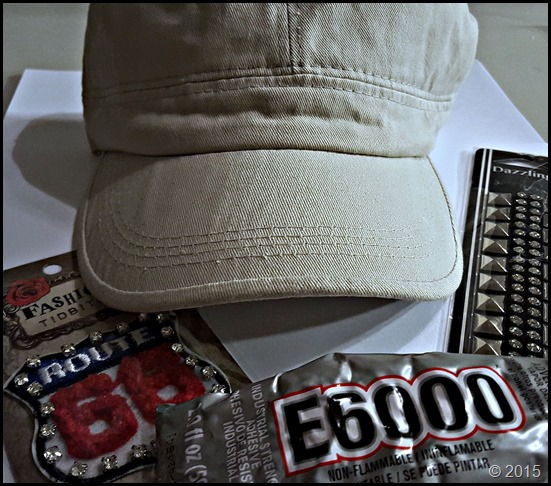 2. Glue the row of rhinestones on near the brim of the hat. I had to cut one of the rhinestone rows to make sure it fit.
3. Glue the patch on the center of the hat.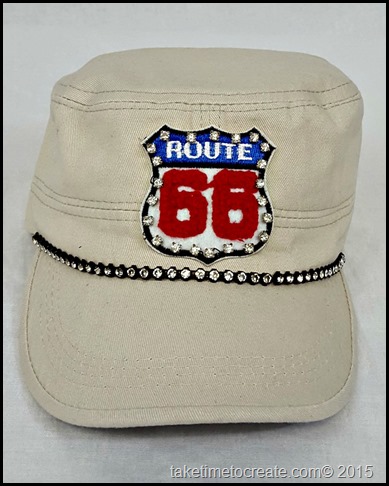 4. Wait 24 hours before wearing to make sure the glue is nice and dry.
Here I am wearing the black hat before I went to Disneyland for the day (so please excuse the lighting

). It held up great, the glue held perfectly and nothing has fallen off yet!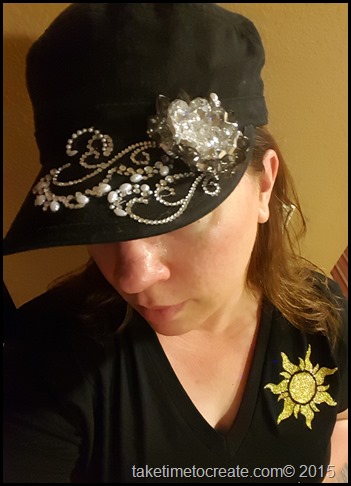 And here I am wearing it at the Hoover Dam with my son.
It is always a lot more fun to wear things you make, do you think? What are your ideas for a new hat?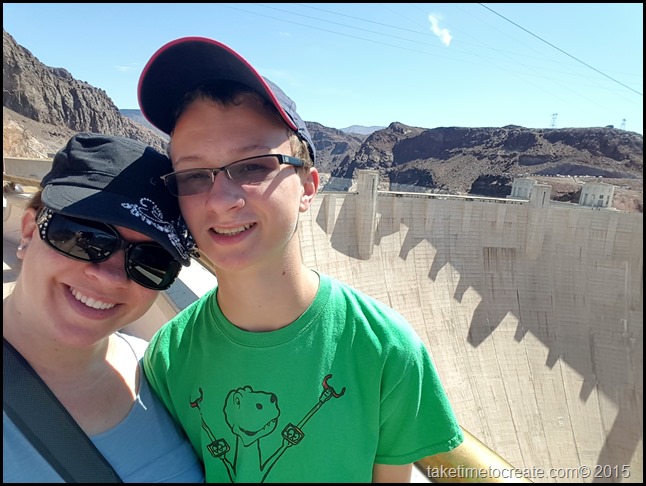 19