What do you do when you see such an unfortunate necklace on deep clearance at Walmart? Well, you buy 2 of them and take it home with the hopes that you can find something to do with them when you get home.
So that is exactly what I did.
Now, you make like this necklace as is and I apologize if I hurt your feeling by saying it is ugly. But it is rather ugly. All of the colors are different and they are all on this weird vinyl that will surely turn yellow with age.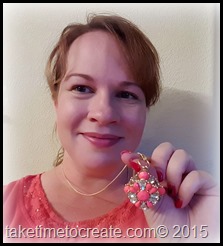 This project is so easy it was well worth the embarrassment of buying such and ugly necklace.
Materials:
~ Necklace
~ Glue (I used E6000)
~ Jump rings
~ needle nose pliers
~ Chain
Instructions:
This is easy as 1, 2, 3
1. Cut the jewel off that you want to turn into a pendant. I cut the vinyl around the pendant, but I left it in the middle. This was just incase I needed more area to glue on the jump ring.
2. Glue the jump ring on the back with E6000. Let it dry over night before you add the other jump ring.
3. Once dry add the other jump ring (open it with the pliers) and chain.

That is it. Then rock your new pendant that is now beautiful instead of gaudy.
I just have 4 more clusters that I can make into something fabulous. Any suggestions?
Fair warning, I did purchase a bunch of these statement necklaces that are all different shapes and sizes, so you will be seeing them a lot as I get busy transforming them.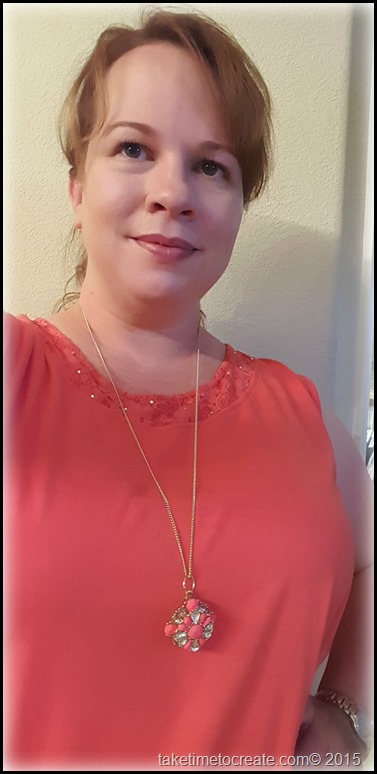 16