So a few weeks ago I won an old costume jewelry lot auction on eBay. I won a huge box of old costume jewelry, it was filed with tons of goodies. Some pieces were broken, others were still in good condition just ugly, and some were wonderful as is.
So I took a pair of earrings that were not to my taste and updated them with a little bit of nail polish. The original yellow is a color I don't wear because I don't like the color and it doesn't look good on me at all.
Here is the before and after pictures so you can see what I did.
It is a very easy project one that would be fun to do with kids.
Materials:
Jewelry. Not all jewelry will work, but these earrings worked great.
sand paper, or emery board
nail polish (I used a base colors, sparkles, and a top coat)
And that is it, you really don't need much for this project.
Instructions:
First I roughed up the surface of the earrings. This is to prep the surface so that the nail polish will have something to adhere to.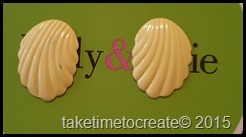 Then I painted the red solid color on the earrings. don't forget to paint the edges, I didn't want any of the yellow showing through. I stuck the earrings in a shoe box lid to dry so I didn't mess them up by touching them all the time.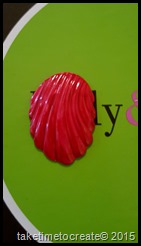 I used N.Y.C. nail polish in Big Apple Red Crème. I painted on 3 coats, letting it dry in between coats.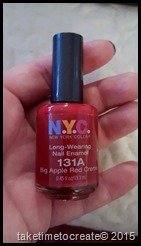 Once I was happy with the base color I added the sparkles. I am a big fan of anything glittery and this was a no brainer for me to add sparkles. Of course it is up to you if you want to add sparkles or not. I used Deborah Lippmann's 99 Luftballons
Once the sparkles were dry I added a clear top coat.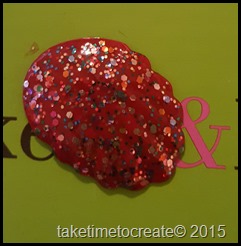 And that is it. Much better, don't you think.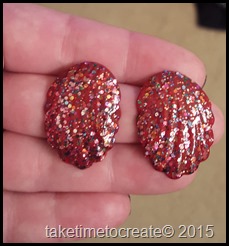 Since this was so easy I think I have a few more pieces that need to be updated…
16