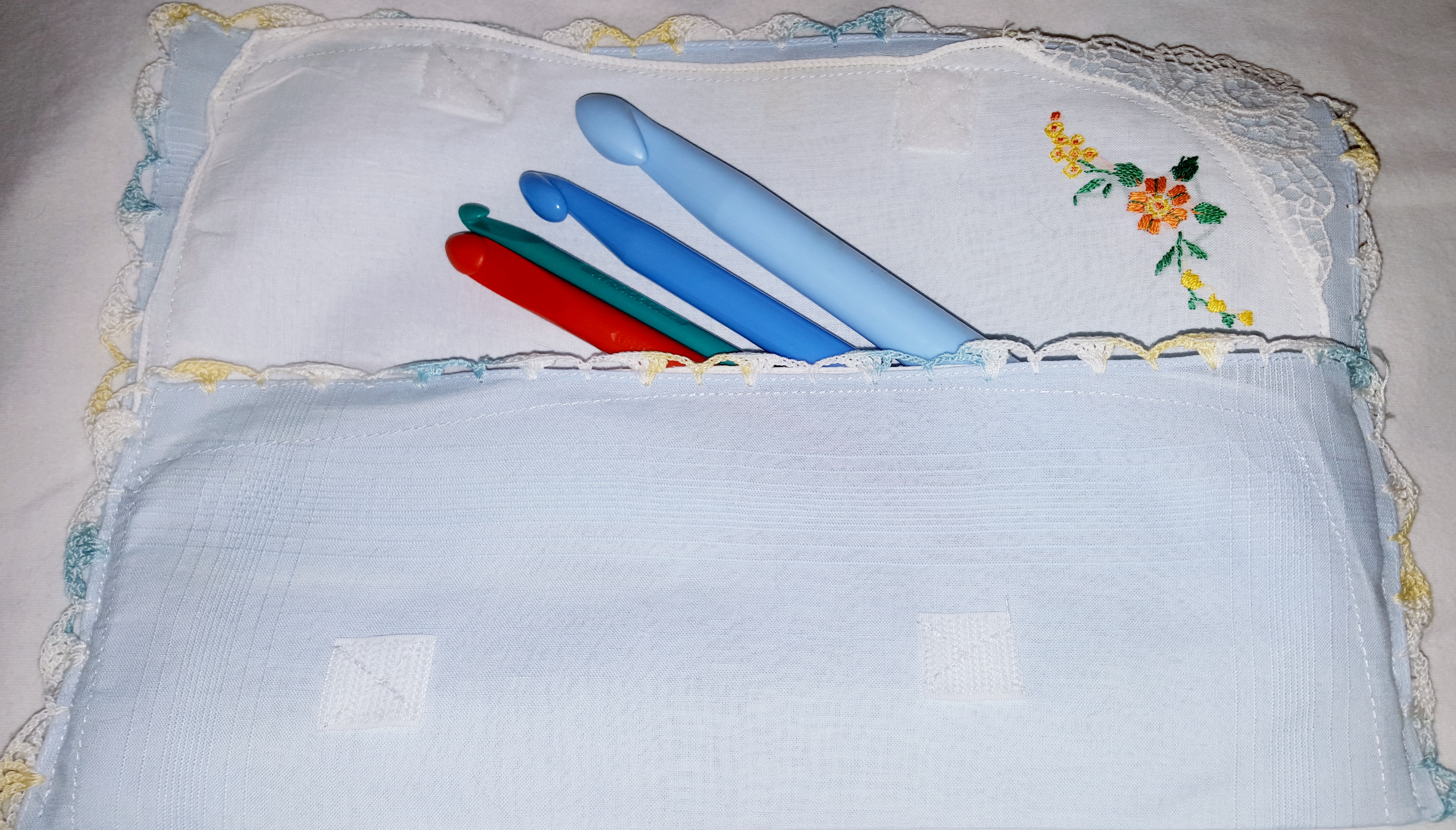 I have just started crocheting. It is becoming one of my favorite hobbies, and even though I just started crocheting only a few month ago I seemed to have collected a lot of hooks. I have a crochet hook zippered pouch by Boye, but there are no slots for the larger hooks. So I figured I would make a clutch type bag to hold my hooks. As I was wondering around the flea markets I found these old hankies that had crocheted edges and I knew I found my fabric for my clutch! It was very simple to make. Here is what you need: 2 hankies, similar in size Fusible interfacing Needle and thread or sewing machine Velcro or button or snap Directions: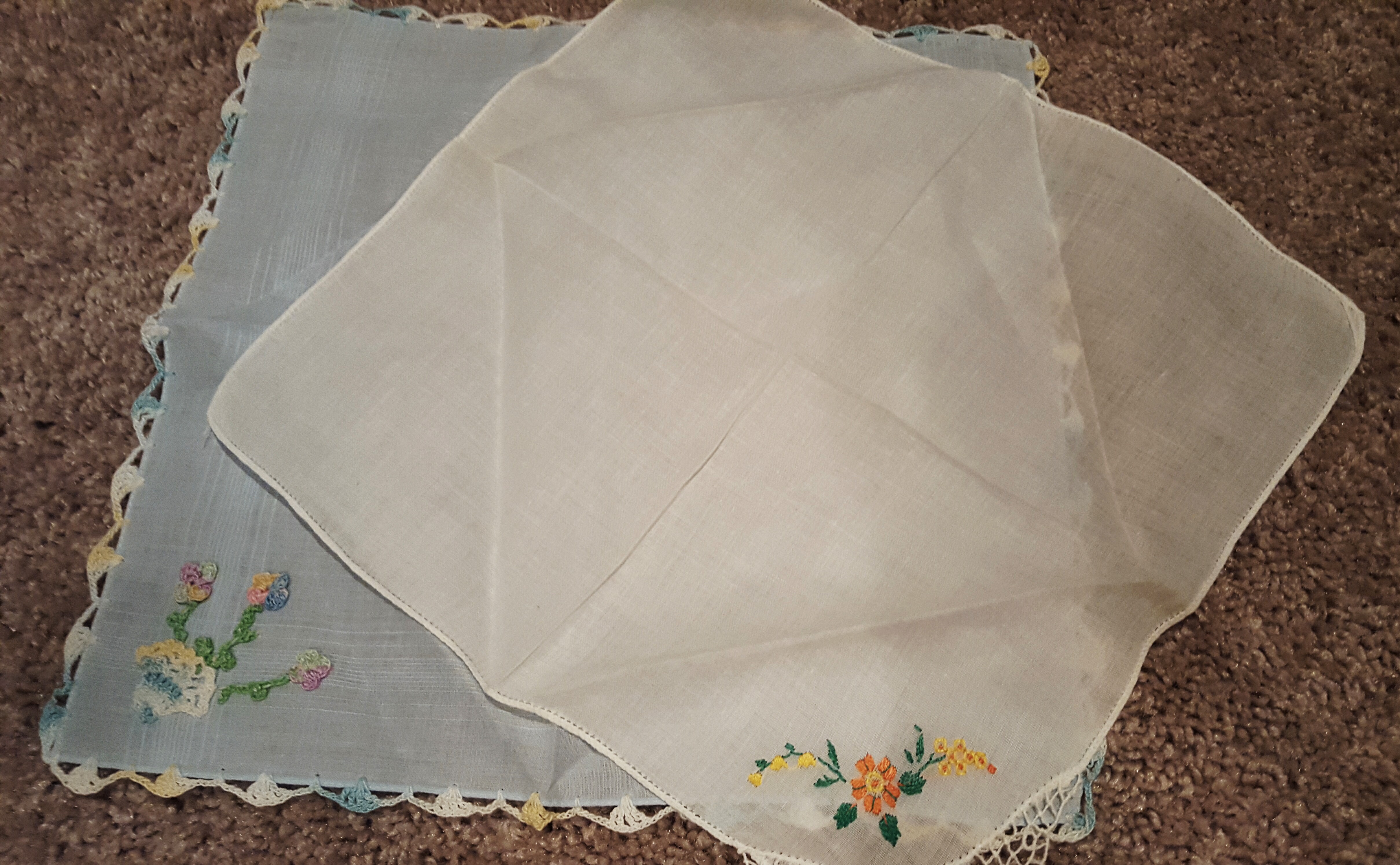 Iron both hankies really well. They need to be flat.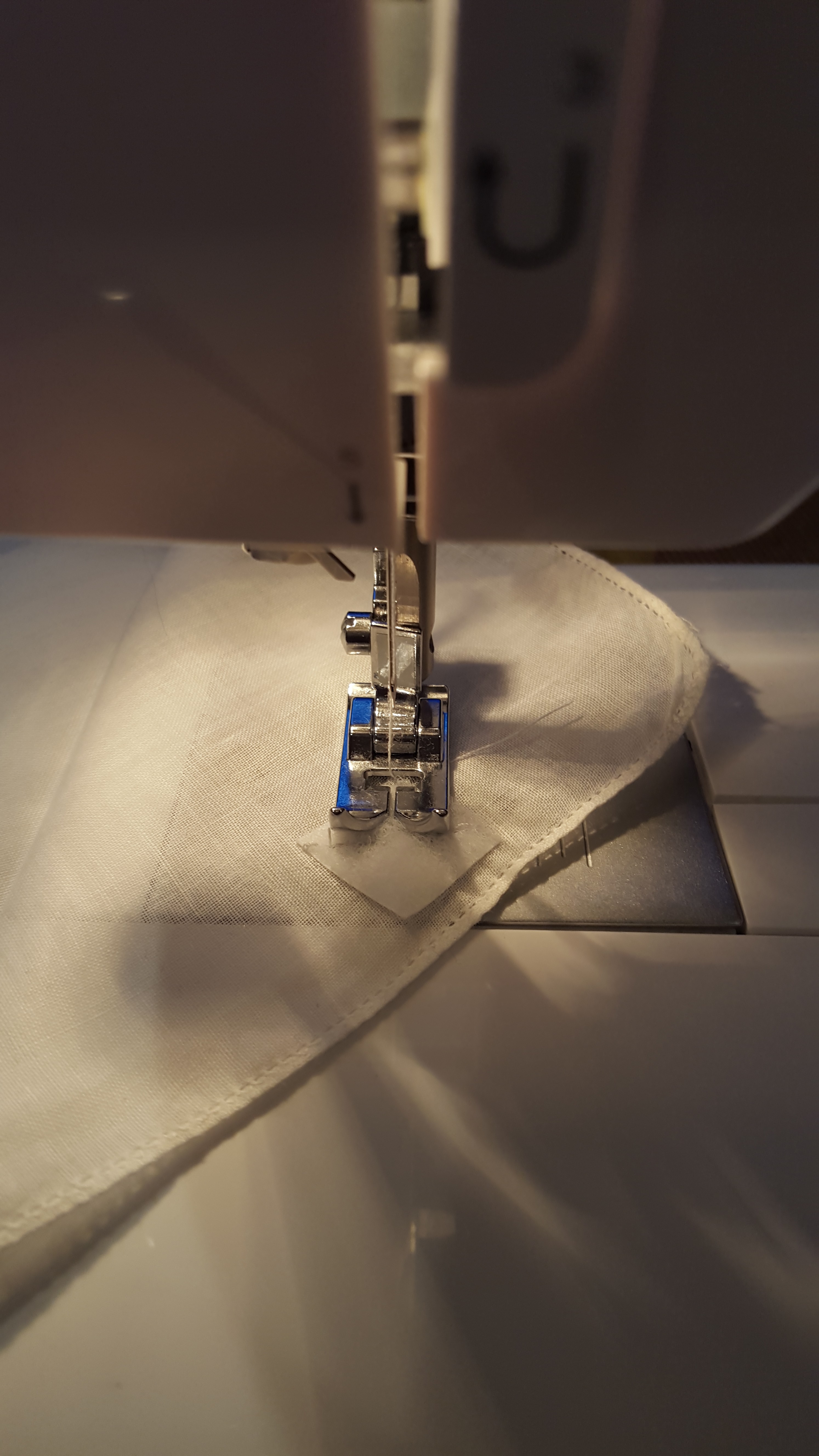 Sew Velcro to the inside hankie. Fuse Fusible interfacing to the wrong side of the inside hankie according to the directions on your interfacing package. I don't think it really matters what interfacing you use, you just need something to help the hankies keep their shape. (I am sure there are people out there who have preferences and I would love to know more about it if anyone would like to share. I am new to sewing as well as crocheting)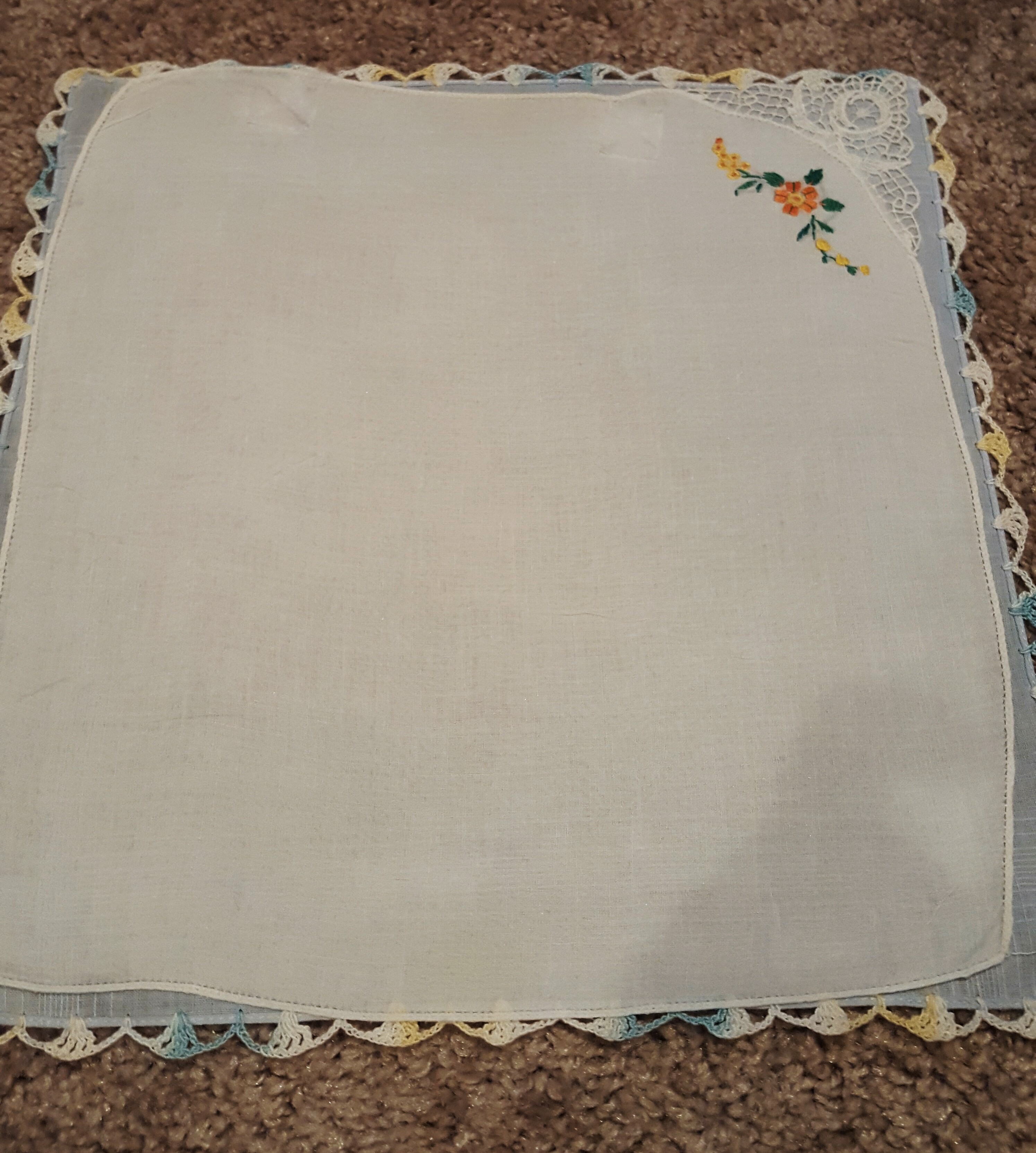 Once the interfacing is on sew the hankies together along the border. My hankies did not fit perfectly, but I made due and did the best I could. I have the larger hankie on the outside and just stitched around.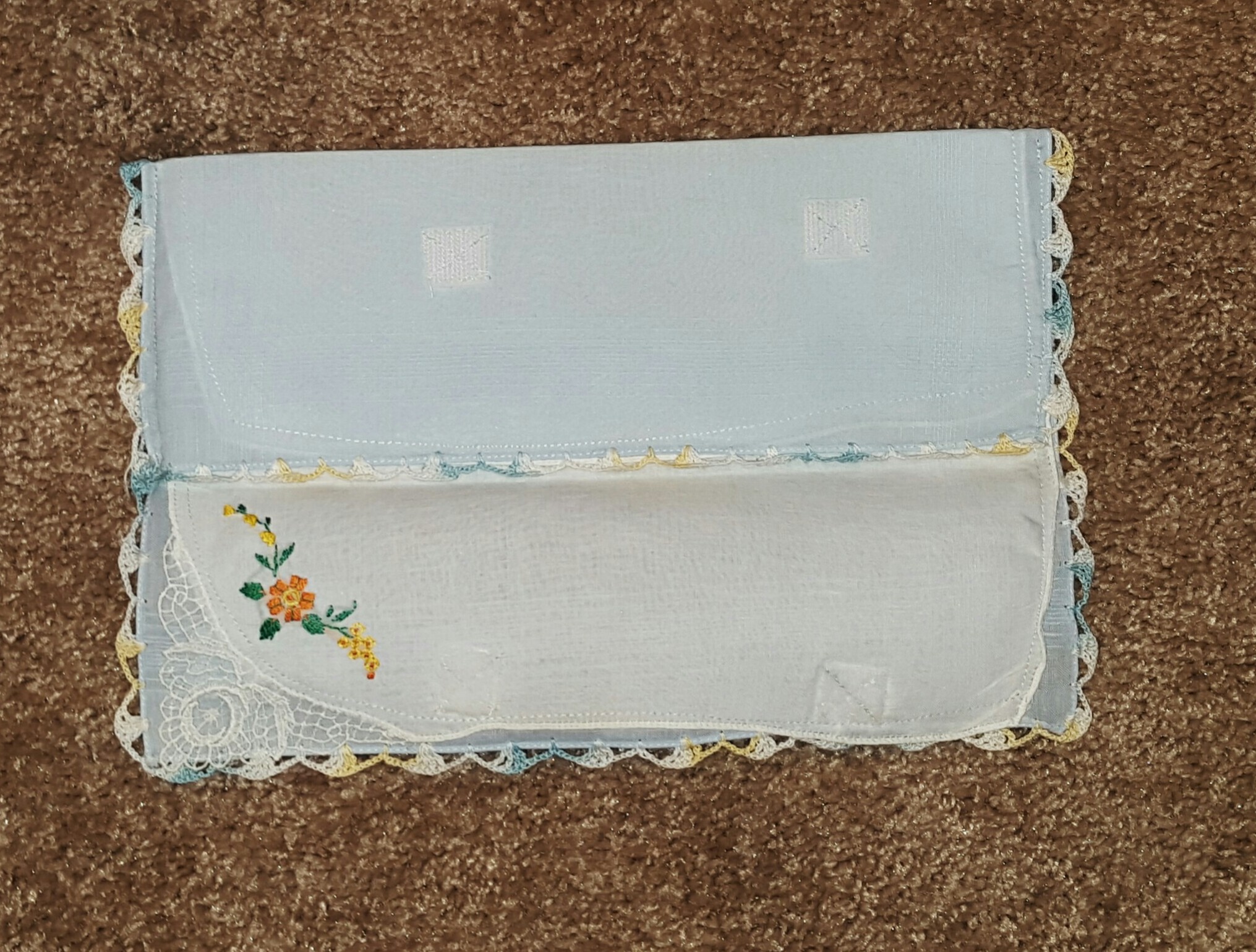 Fold the hankies in thirds and see how it all lines up. Sew the Velcro to the outside of the clutch lining up with the other
Velcro.
Sew the 2 sides of the clutch to make the pocket. And now you are done! Congrats on creating your new clutch for crochet hooks or whatever else you want to put in it. I would love for you to share your versions of the hankie clutch.

17