I have been seeing pantry doors with chalkboard paint on them all over Pinterest. So, I decided to try it out. I am hoping that as we run out of items that my son and husband will write them on the chalkboard to let me know before I head to the grocery store. Then my plan is to take a picture of it with my cell phone and head to the store. We will see if this works…..
As you can see our door is very plain, nothing special. Now time to prep the door.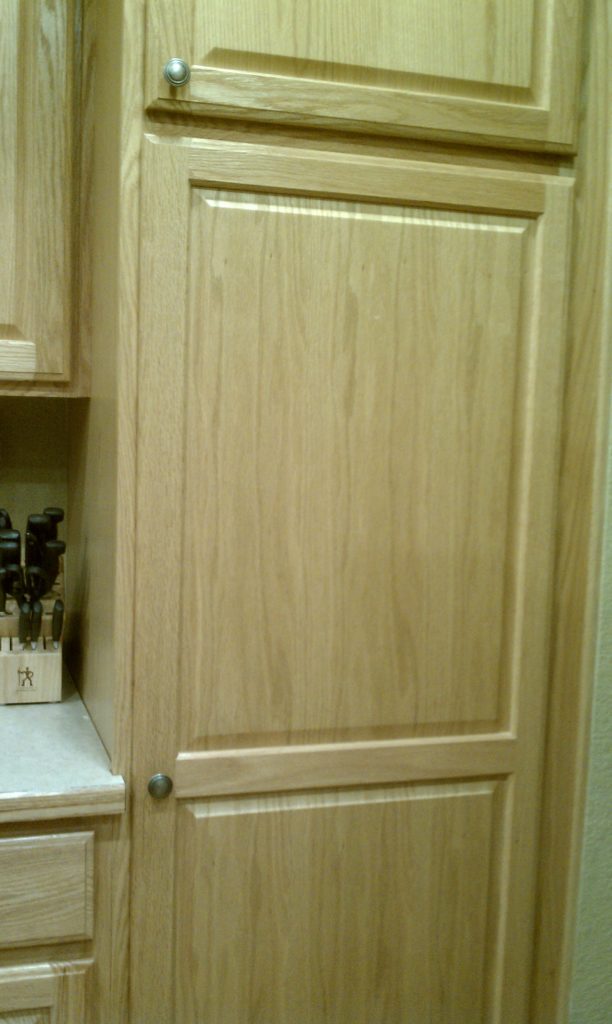 Lightly sand the door and then clean it up, making sure there is no dust left. Add tape to prevent paint from going to the parts you don't want paint.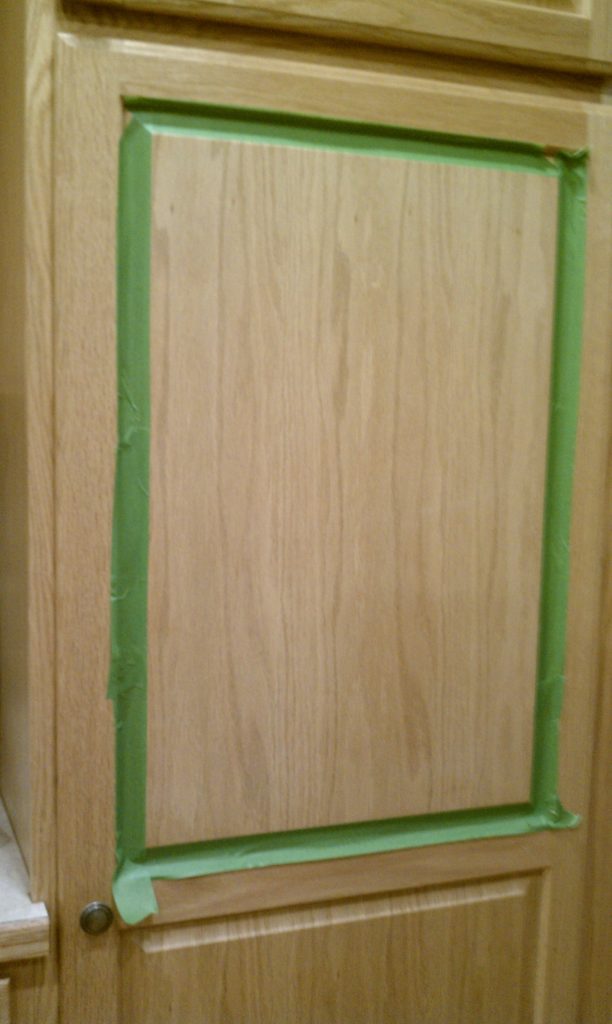 I used good ole Rustoleum chalkboard paint. I did read that you can make your own paint, has anyone tried that?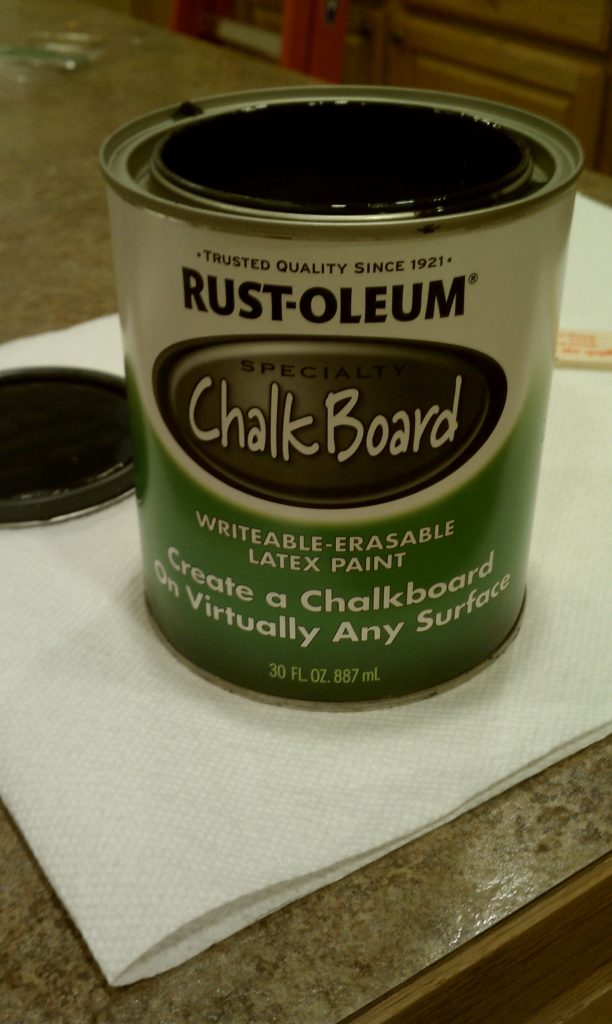 Then I applied my first coat with a foam roller (as per the instructions). Make sure you read and follow all instructions.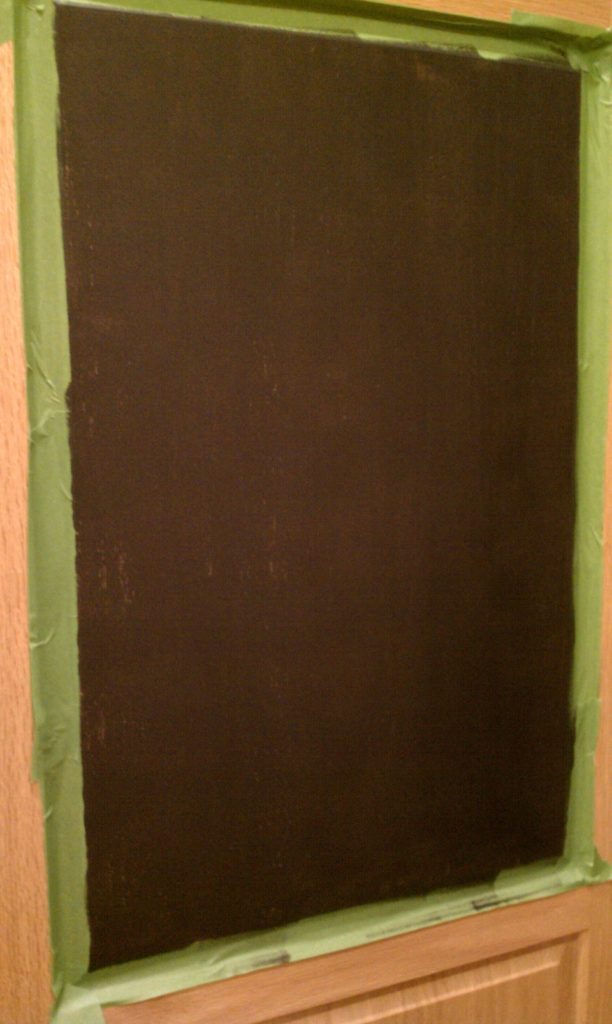 It really needs a second coat of paint.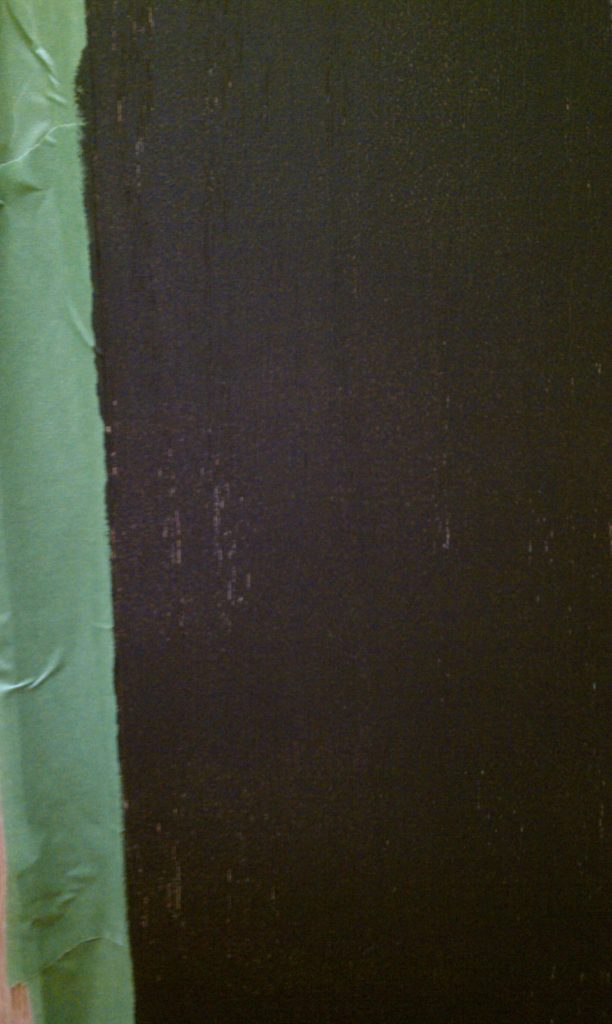 I added the second coat and let it fully cure for 3 days. After 3 days I took off the tape and rubbed chalk over the entire board to condition it. Now it is ready to use! I can't wait to paint something else with chalkboard paint!!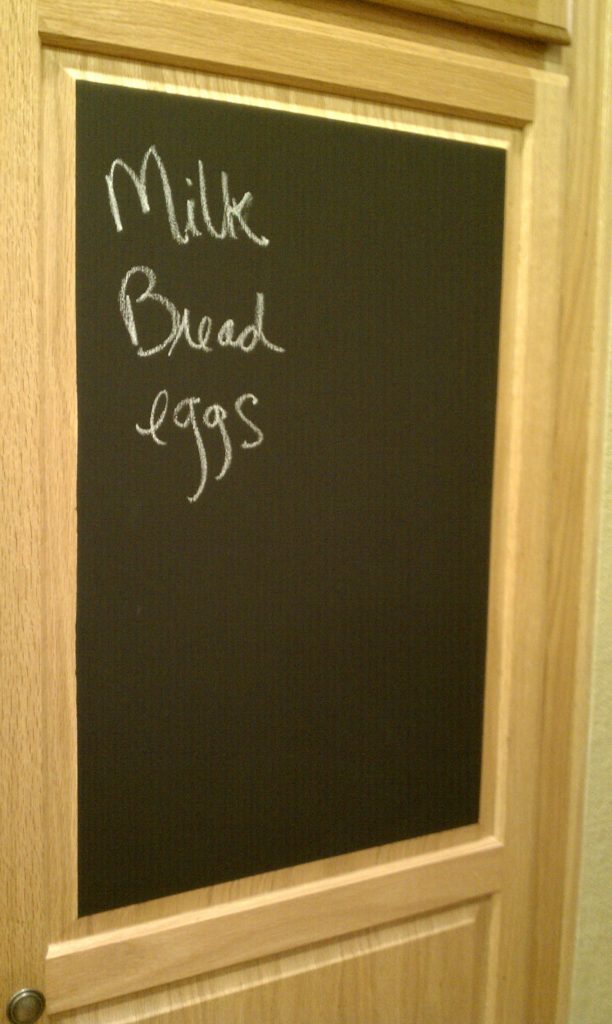 Lessons learned:
Read all the instructions. (I am terrible at this, but it is important to read and follow them)
Use a foam roller brush
Wait between coats. I painted on coat after work on a Monday and then after work on Tues I painted the other coat.
16