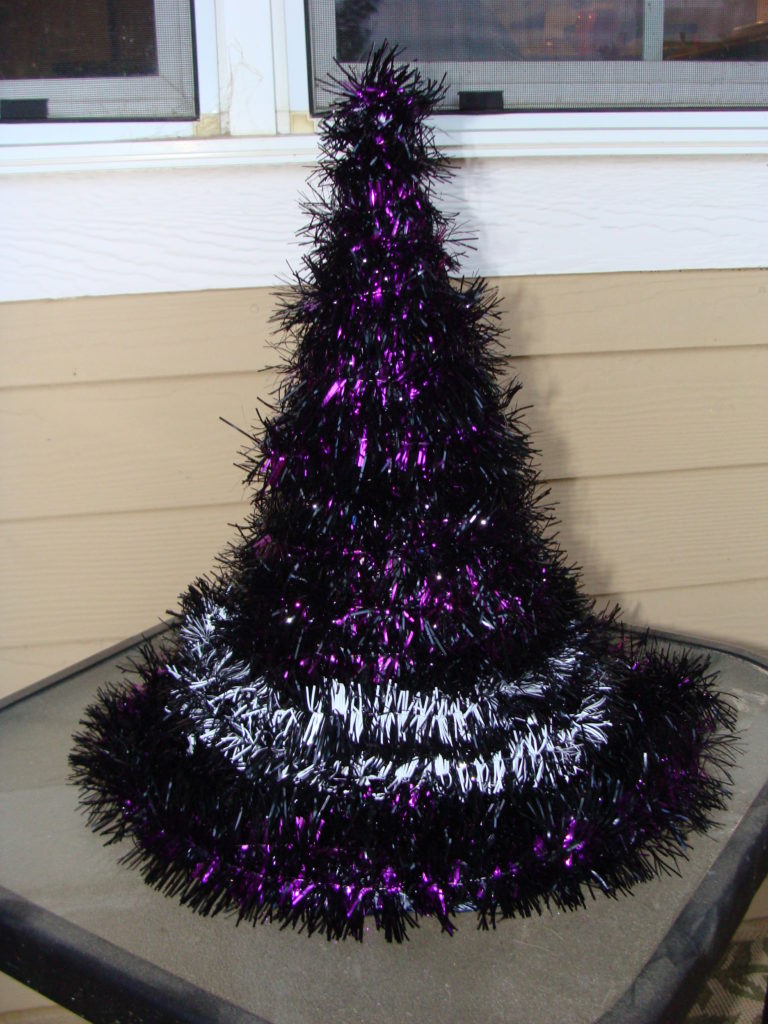 With Halloween right around the corner (I can't believe it, but with October almost here, the year will be wrapping up pretty quickly) I know that I need to get started on my Halloween decorations.
So, I was wandering around my local big box hardware store and I saw these really cute witches' hats and I thought it would be the perfect decoration for my porch. But I looked at the price and thought I could make one for cheaper than that (it was almost $4 for a hat that was about 4 inches in height)  Here is a picture of the hat I found: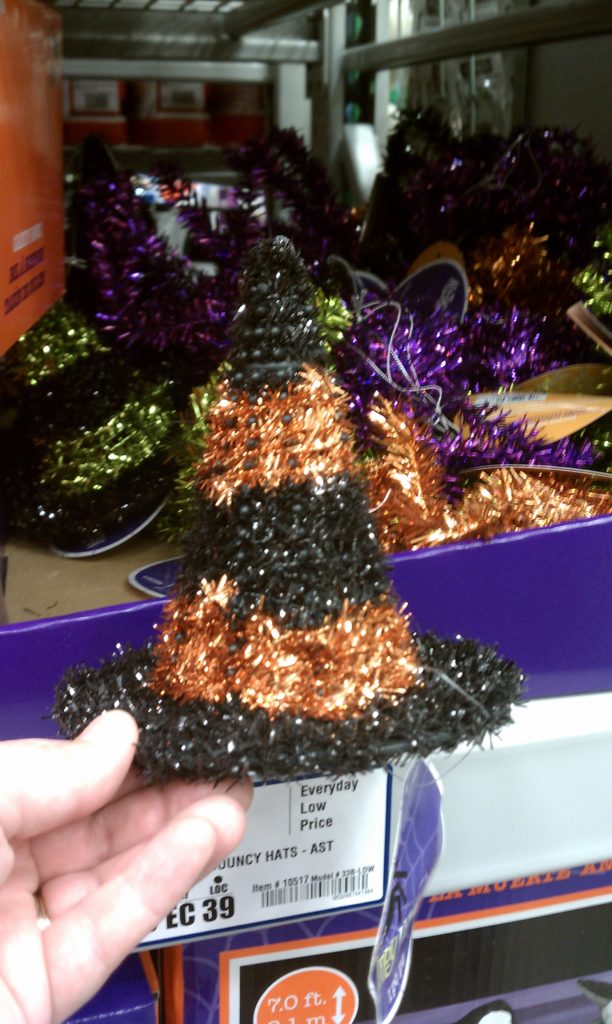 So off to my local dollar store to see what I could find. I found a party hat and some Halloween garland, perfect!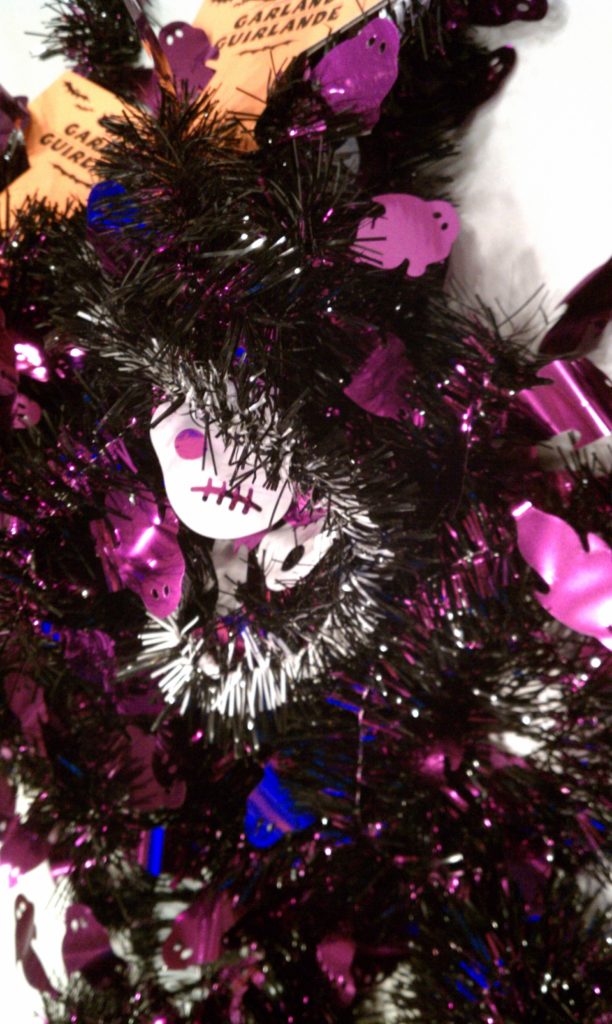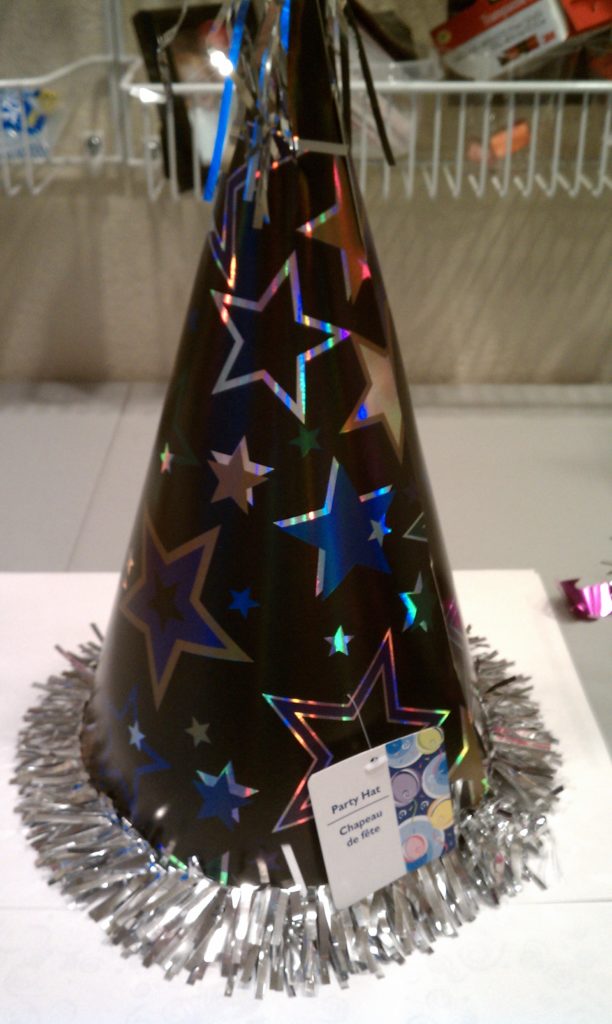 So I cut out a circle (with a dinner plate as a guide) and glued this to the bottom of the hat. This made the brim.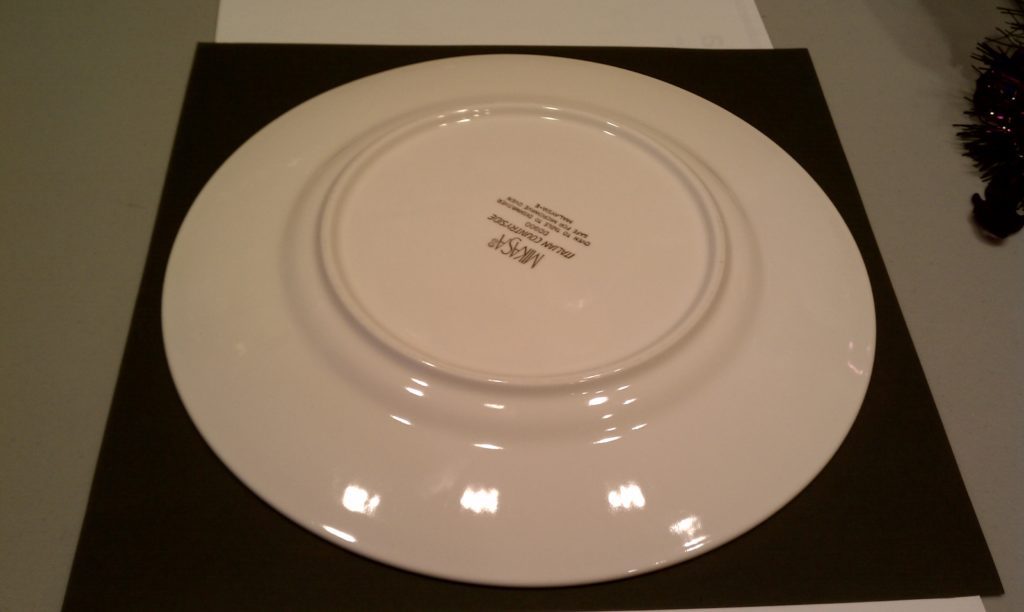 Then I smeared mod podge on the hat and started wrapping the garland around the hat. (I should make a note here, the garland came with little ghosts and skulls sticking out of the garland. I chose to cut them off, it made the hat too "busy" and not the look I was going for. So now I have a pile of ghosts and skulls that I am sure I will find something to do with soon. )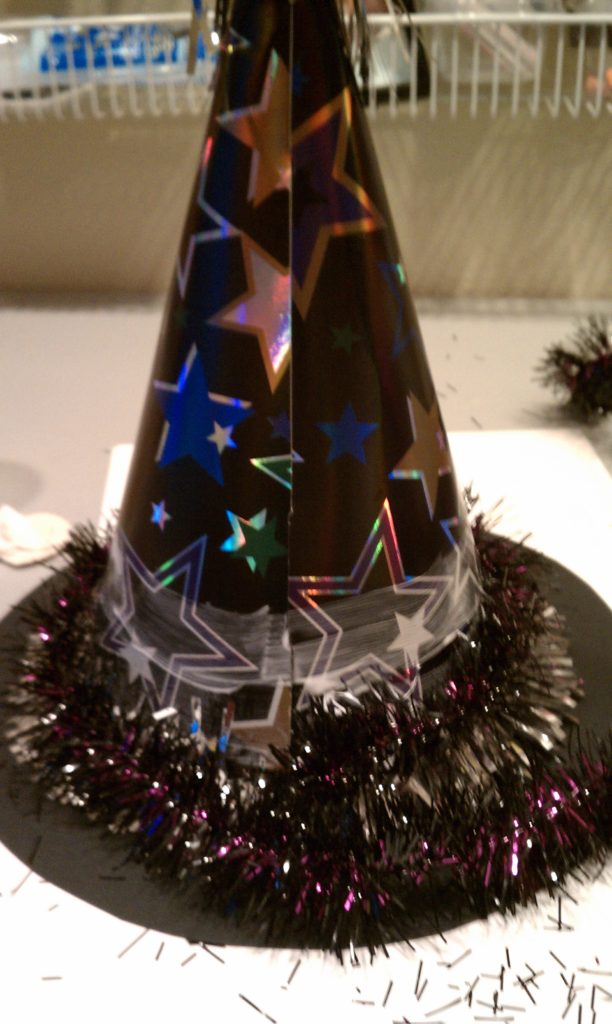 I wrapped garland all around the hat and brim. Then I added a contrasting garland color the bottom of the hat, just for a fun detail. That's it, not much to it.
In all it cost me about $4, so no real savings, but it was much larger than the little hat I found at the store. And they were selling bigger hats for about $8, so that is a savings.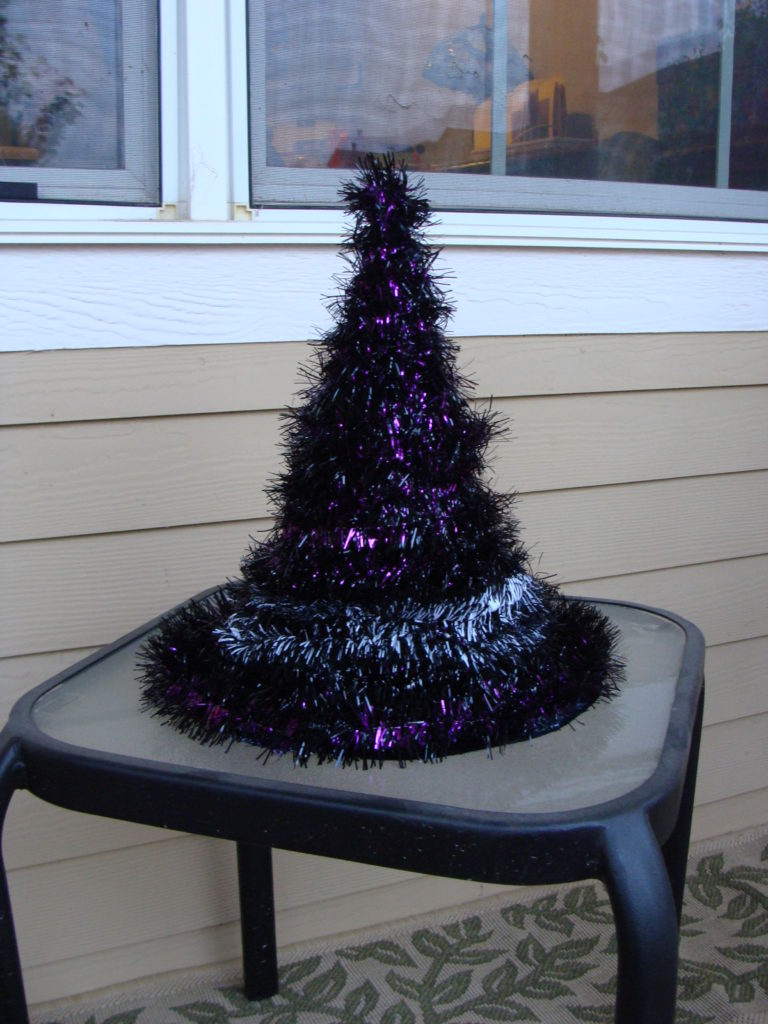 Finished hat! Doesn't it look cute. I can't wait to make more and line them up on my porch. Thoughts? Do you have a hat that you want to share? I would love to see it!
Lessons learned:
I think I could make this with a tomato cage
Wait for the end of the holiday for the sales and make them for next year.
I used craft glue for gluing the brim on and the detail garland, but I am sure most any type of glue would work.
What else can I make? How about Christmas trees? The sky is the limit.
16