Hello Everyone!
A few months ago my mom gave me a box of old buttons. It was fun to go through the buttons and remember what outfits them came from or what she made us. (my mother can create beautiful clothes, a talent that I do not have. But, that is a story for another day) Anyway, as I was going through them I thought it would be nice to showcase some of the buttons.
So, I found a wooden letter "S" at my local craft store. It wasn't too expensive and with a 40% off coupon the price was even more reasonable. Then I painted the "S" in a cream color, but any color will do.
Then the fun started! I looked through the buttons and found similar ones (I was looking for all in the white/cream family) I wanted a uniform look with the colors, but the sky is the limit. A multi-colored letter would look awesome! Anyway, I digress, then I started gluing the buttons on. I just used craft glue, I am sure most any glue will work if it is strong enough to hold the weight. There was no real rhyme or reason to the gluing. I just started at the top and worked my way down filling in as needed. I stacked buttons on top of each other and made it more dimensional. Just keep adding until you think it is done.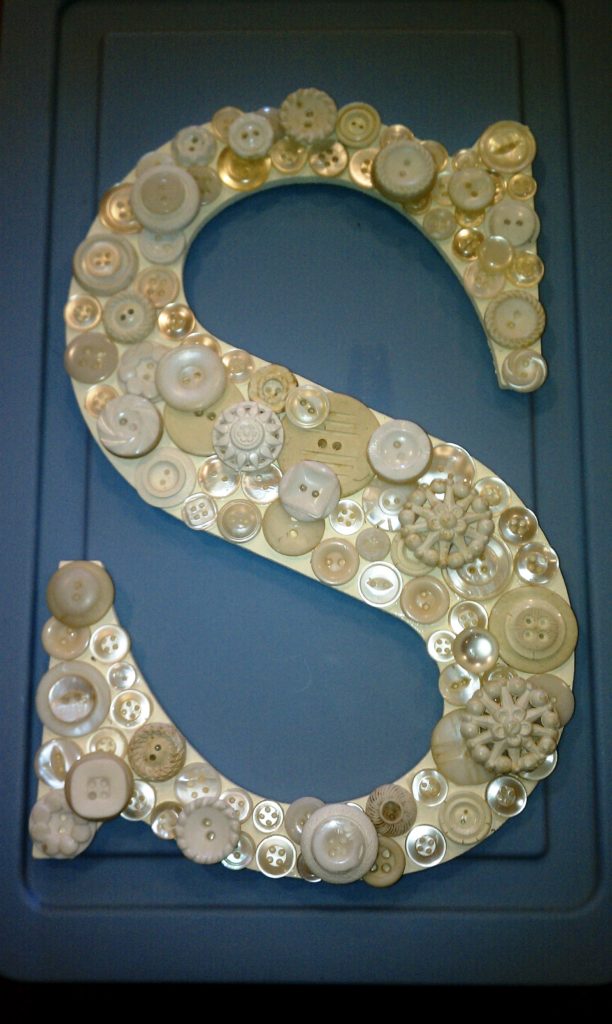 Here it is will the buttons on.
Then I needed a way to display it. So, I glued it onto a 12×12 piece of scrapbook paper that I had that looked good with the buttons. Then I put it into a shadow box and hung it in my entry way in my house. If you don't want to put it in a frame a ribbon on top would look cute, or magnets, or you can put a picture hanger on the back and hang it as is. The options are really endless.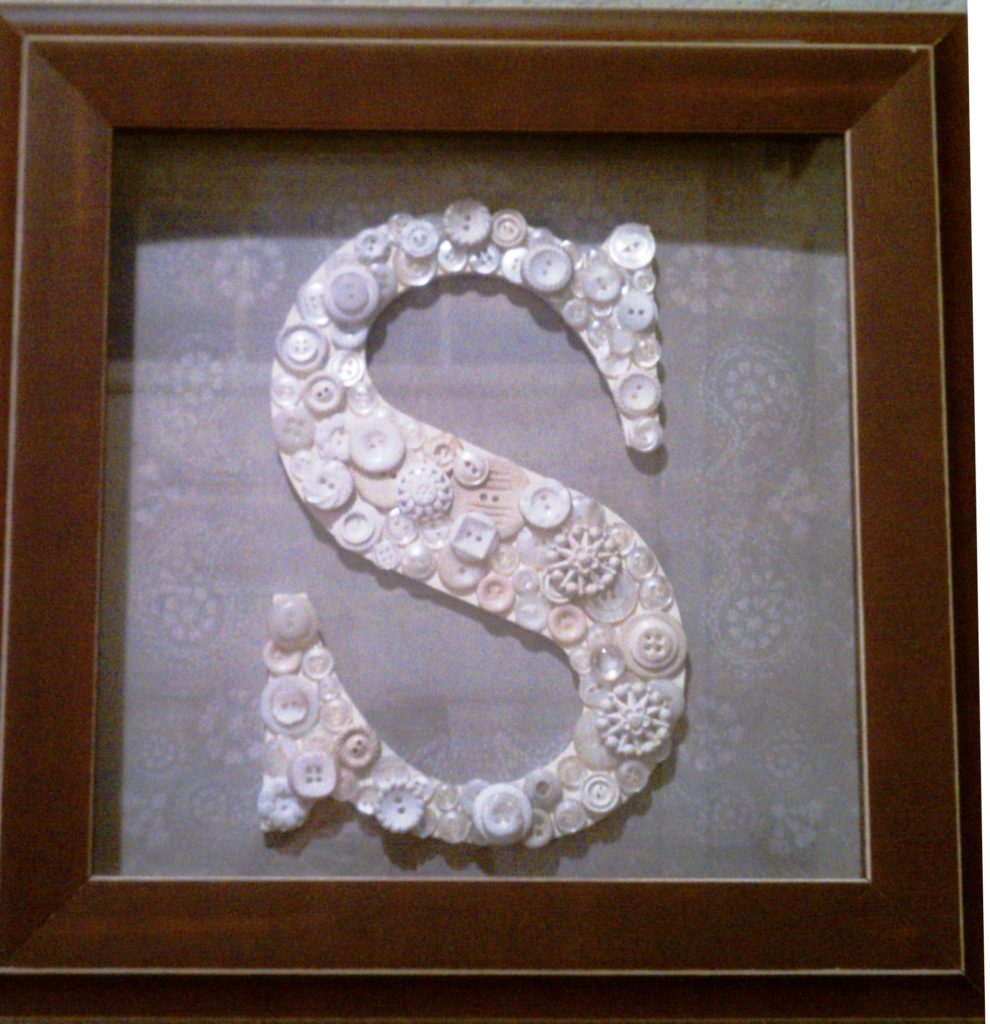 How will you hang your letter? I would love to see what you come up with!
12